Myrtle Beach, South Carolina.
Turn on your JavaScript to view content
We woke Hannah up on the morning of her 16th birthday and surprised her (and her siblings) with the news that we were flying down to Myrtle Beach, SC for a little family getaway.  This was not the trip we planned to take this summer.  Our hope was to be exploring Scandinavia with the kids, visiting places that were part of our family history, but then COVID happened and we discovered like a lot of people, 2020 had different plans for us.
 I'm not usually big on "lay on the beach" vacations; I prefer our family trips to be adventures, I like to be going and exploring, moving and learning, and while that kind of trip is so fun it's not exactly relaxing.  After some seriously anxiety and stress ridden months, laying on the beach, swimming and sailing turned out to be just what we all needed, and we throroughly enjoyed our week in Myrtle Beach…
I thought I would share where we stayed, what we did, and what to pack for Myrtle Beach.  I'm also planning to write a post about how we traveled safely during COVID. So stay tuned for that.
Before booking the trip I knew I wanted to find a resort with some great pools, right on the beach and a room with a kitchen and living space, because I knew that due to COVID we'd want to order in for our meals.  After doing some research, we settled on the Coral Beach Resort.  It was rated the top family resort in Myrtle Beach and after walking the Strand several times I can see why.  It's got great pools, is literally right on the beach and the rooms, while not fancy, are very spacious and great for families.  Our room had a balcony with an ocean view and it was so nice to sit out there every morning and eat breakfast watching the sun come up over the water.
If you are looking to be right on the boardwalk area, this is not the hotel for you, as its about a mile down the beach from those attractions and all the busy nightlife-y stuff.  What makes the hotel's location amazing is that it is right on the nicest beach and it's very quiet.  Since that is what we came for, we LOVED it.
The pools were another huge hit at Coral Beach Resort.  They've got a large main outdoor pool, a large indoor pool, a lazy river, a little water playground for kids, several small toddler pools and a couple hot tubs (not that we used those, it was very warm while we were there!).  My kids loved the lazy river, and the big pool and there are tons of beach chairs and umbrellas to lounge and read on.  The resort has so many places to hang out and relax including the beach we almost never left it.
As I said, our room was nice and spacious with a large bedroom, with two queen beds, a full kitchen with stove, microwave and refrigerator, and a living room with a couch, table and full Murphy bed.  It was more like a one-bedroom apartment than a hotel room.  There was plenty of sleeping room for all six of us and I cannot tell you how nice it was to have a full kitchen.  We never cooked, (besides making some eggs on the stove in the morning) but we did get breakfast and lunch groceries, and it was so nice to be able to eat before heading to the pool or beach in the morning, and come back at lunch time, make some sandwiches and get a break from the sun.  One of my favorite things about getting AirBNB's is that we can have a kitchen and this hotel was like the best of both worlds.  Great swimming pools and location, nice little home base.
If you have a family, I highly recommend it, and when you book, make sure you get an ocean front room.
What we did in Myrtle Beach.
We knew when planning this trip, given the current situation with COVID-19 that this would be a very laid-back vacation.  Our plan was to mostly swim in the pool, and ocean, lay on the beach or by the pool and read, and just have fun as a family.
Food.
 As I said, we ate breakfast and lunch everyday in our hotel room (it's a great way to save time and money with a family on vacation FYI).  We had dinner delivered every night of the trip and I actually LOVED it.  When travel is back to normal, getting to experience local cuisine is one of my favorite parts of visiting a new place, but since we were vacationing during the pandemic, having food delivered and eating in gave us tons of peace of mind.  It was also super relaxing, which is what we were going for with this trip.  My favorite apps for delivery are: DoorDash, Uber Eats and Grubhub.  We used all three on this trip and had positive experiences all around. On our last day of the trip, after we had checked out before heading to the airport we ate at Moe Moon's right on the boardwalk.  it's a fun little beachfront grill, the servers were super nice, they give you giant soda cups and I had a super good southern pulled pork sandwich.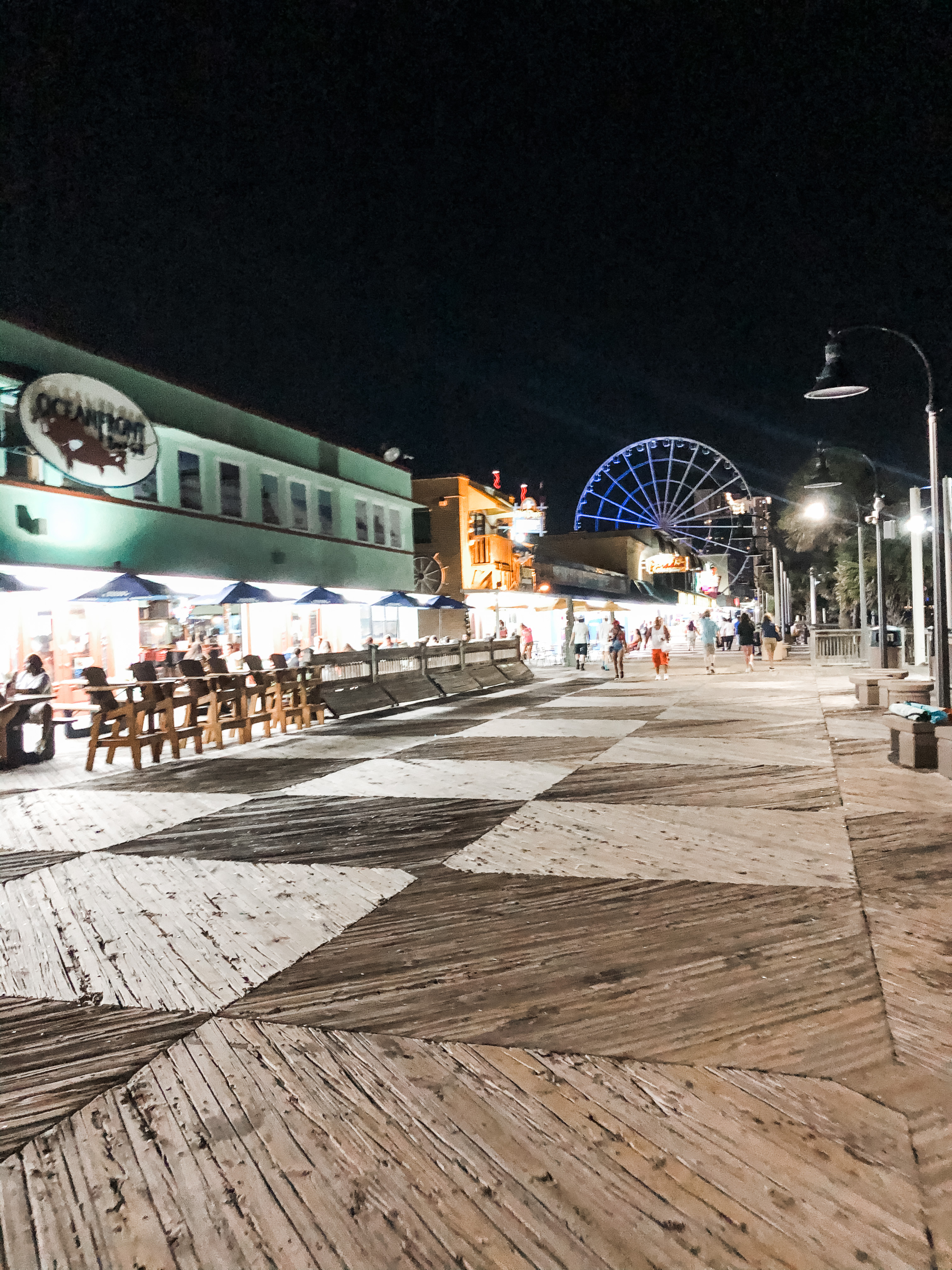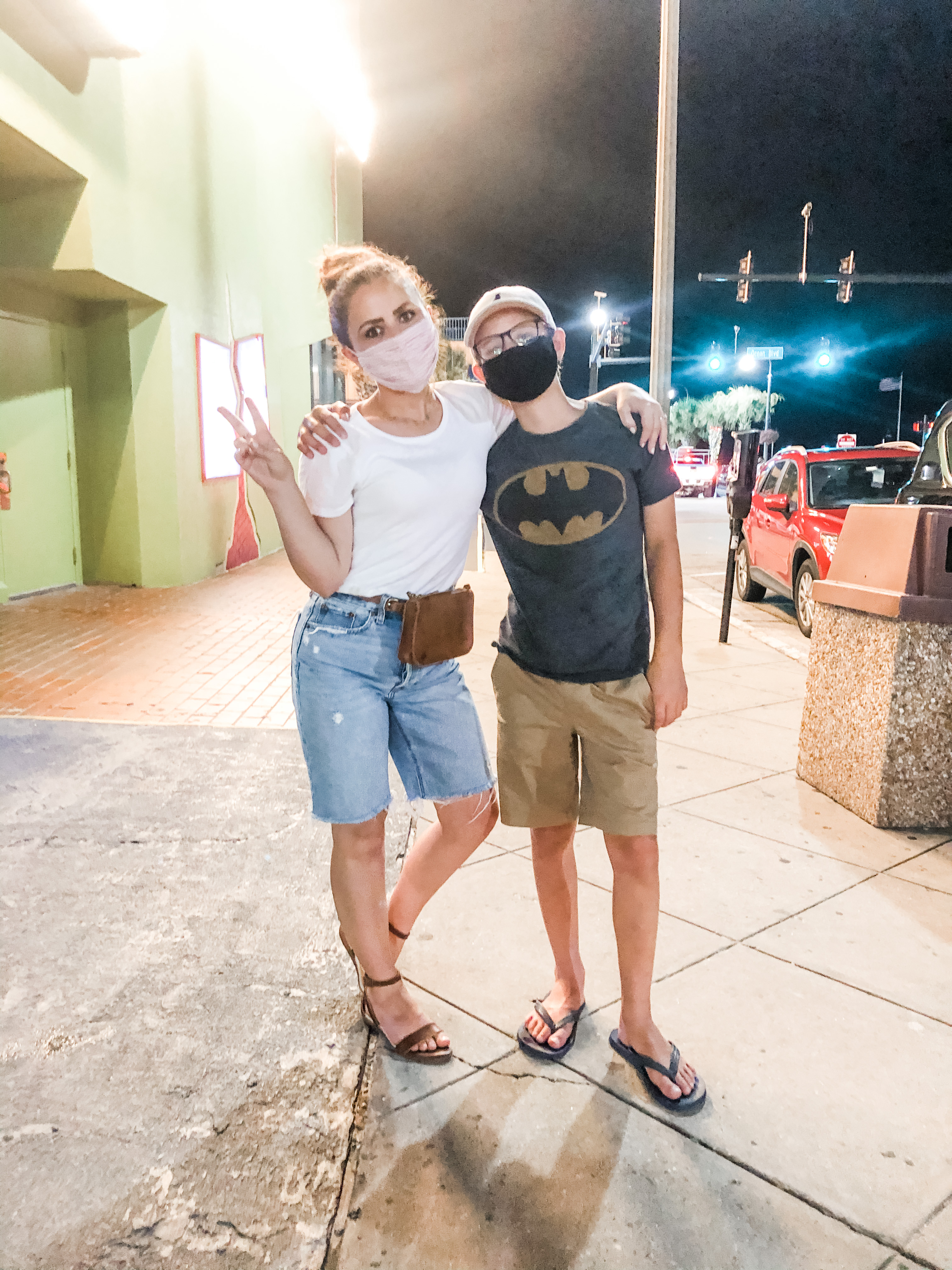 Activities:
The Boardwalk. 
We visited the boardwalk twice during our trip, once at night and once on the afternoon we left.  Its a fun little spot to grab an ice cream, or ride the Ferris wheel.  There are a few fun touristy-type attractions, Ripley's Believe it or Not, Ferris wheel, Bungee rides, etc… in my opinion it's not what makes Myrtle Beach awesome, but its a good option for getting out in the evening.  In truth, I think it would be much more fun not during a pandemic…  We did head walk out onto Pier 14 (its a privately owned pier and costs $1 a person to go out), there were people fishing and there was a nice breeze and pretty view and it was really cool.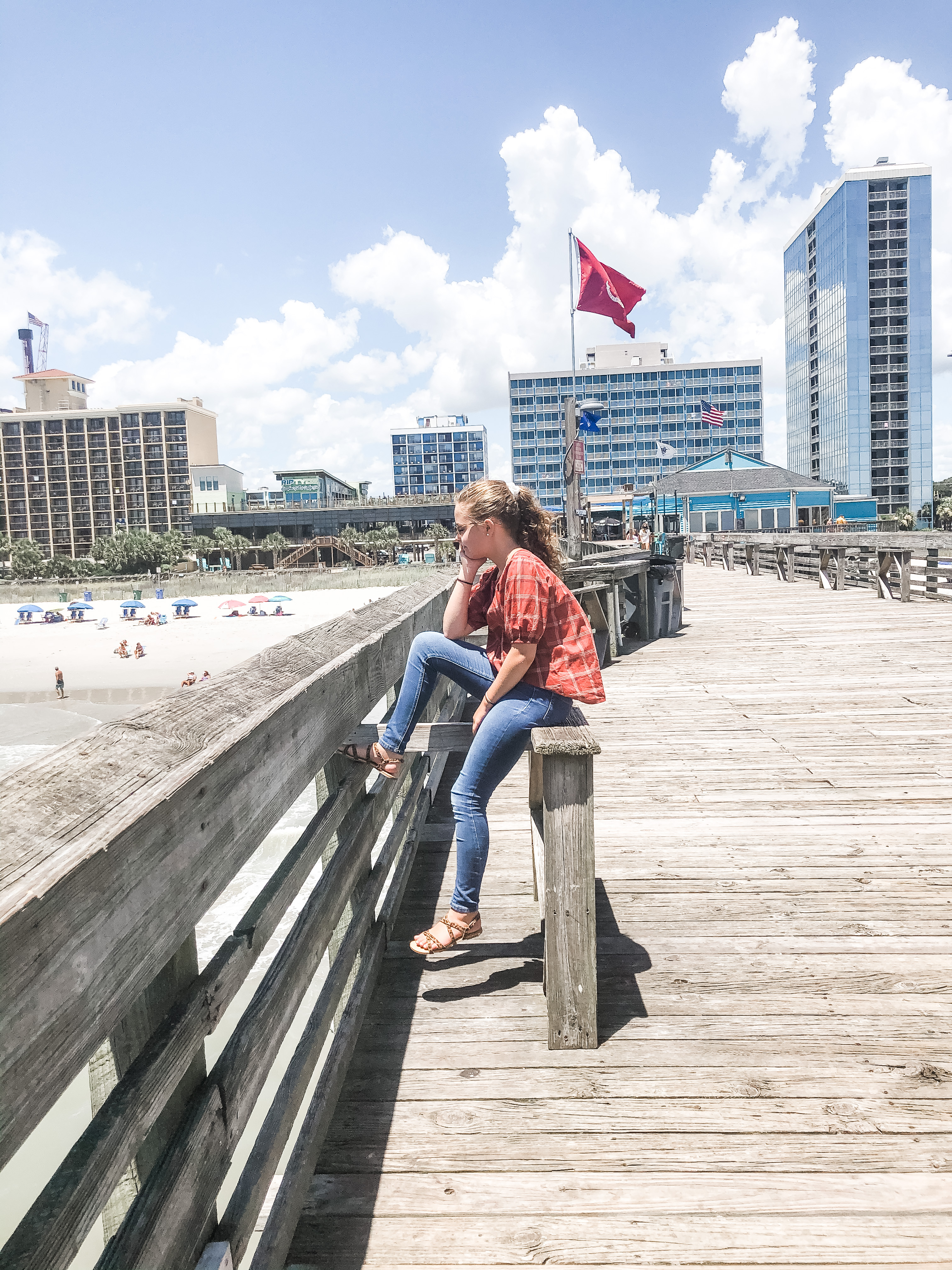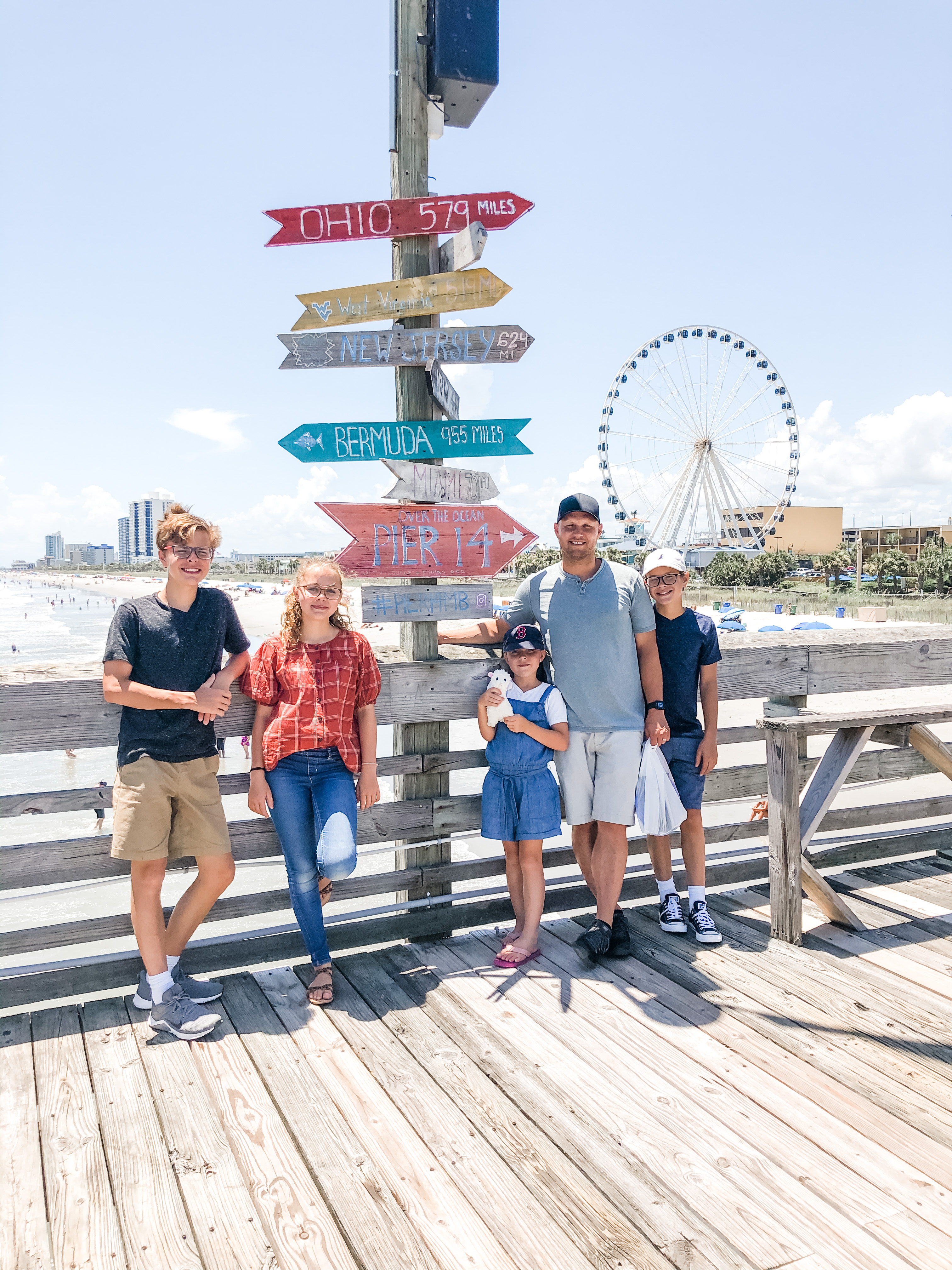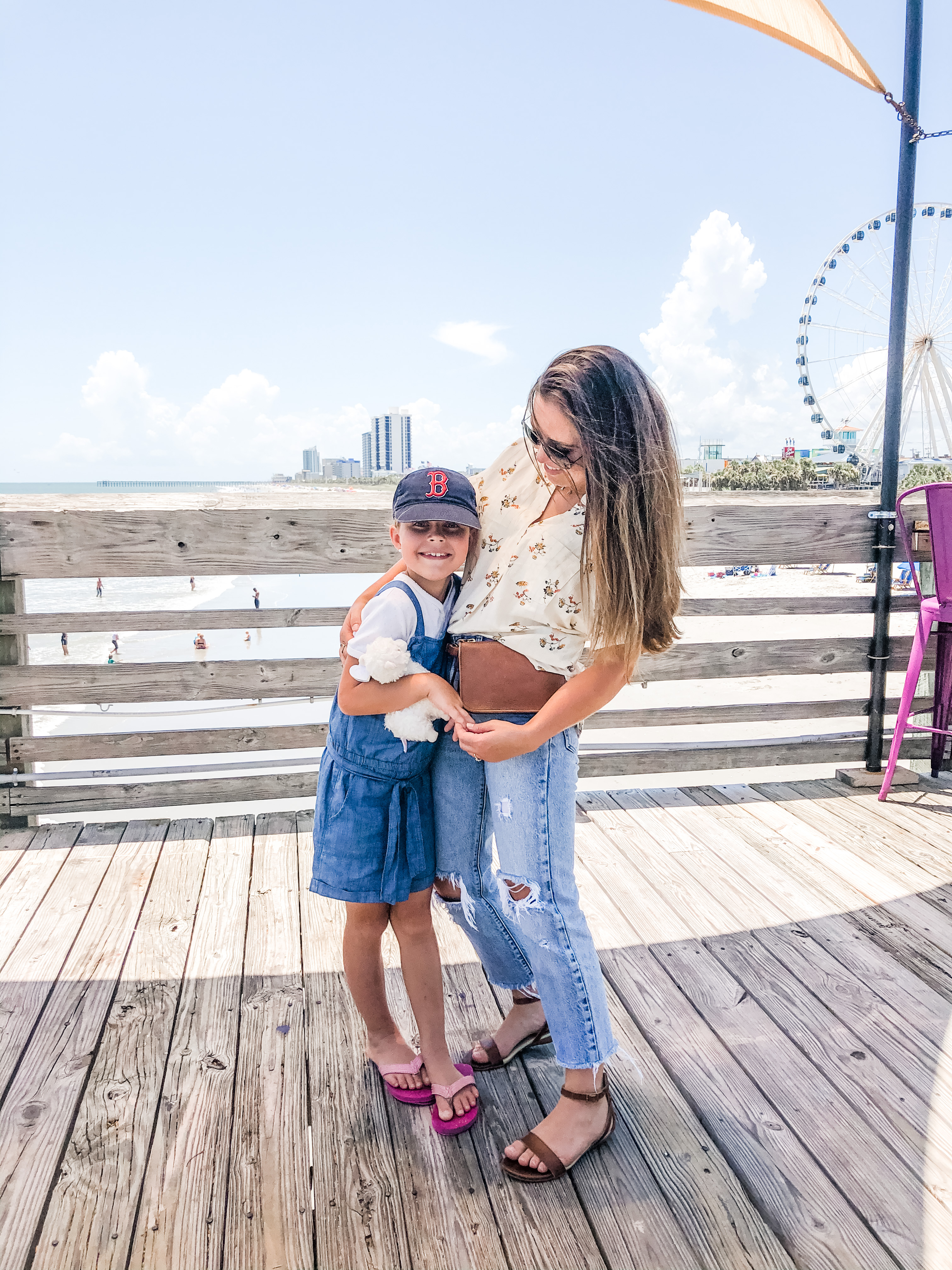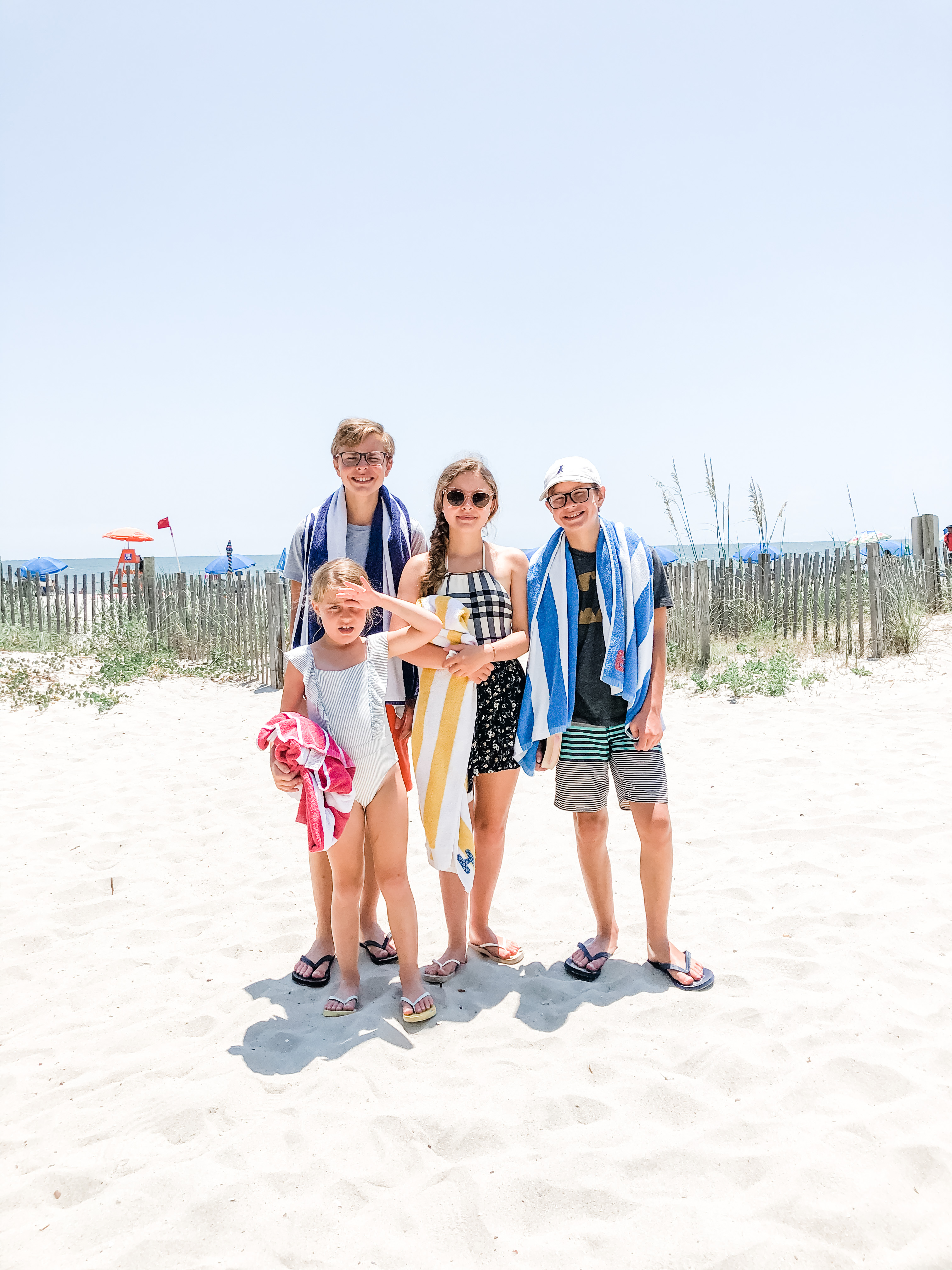 Beaches and Pools. 
In my opinion, one of the best things about visiting Myrtle Beach (especially this time of year) is that you can basically just be swimming all day long.  Literally all day long.  The air is so warm that even in the evening swimming is fun.  And the beaches are amazing; the sand is soft and combed clean every night and the ocean water is SO WARM!  Like it's surprising how warm it is.  We swam early in the morning and late in the evening and it was still so warm.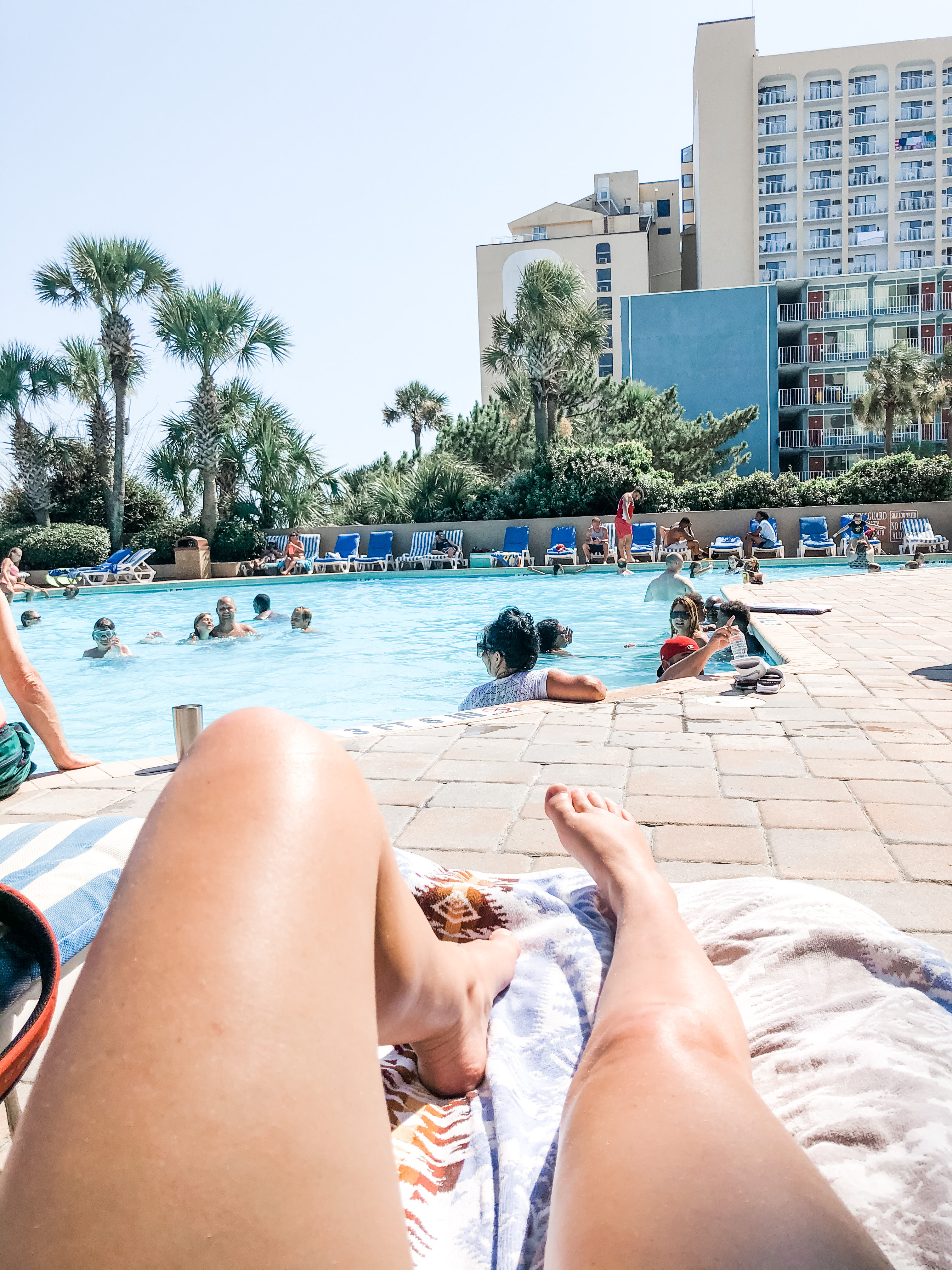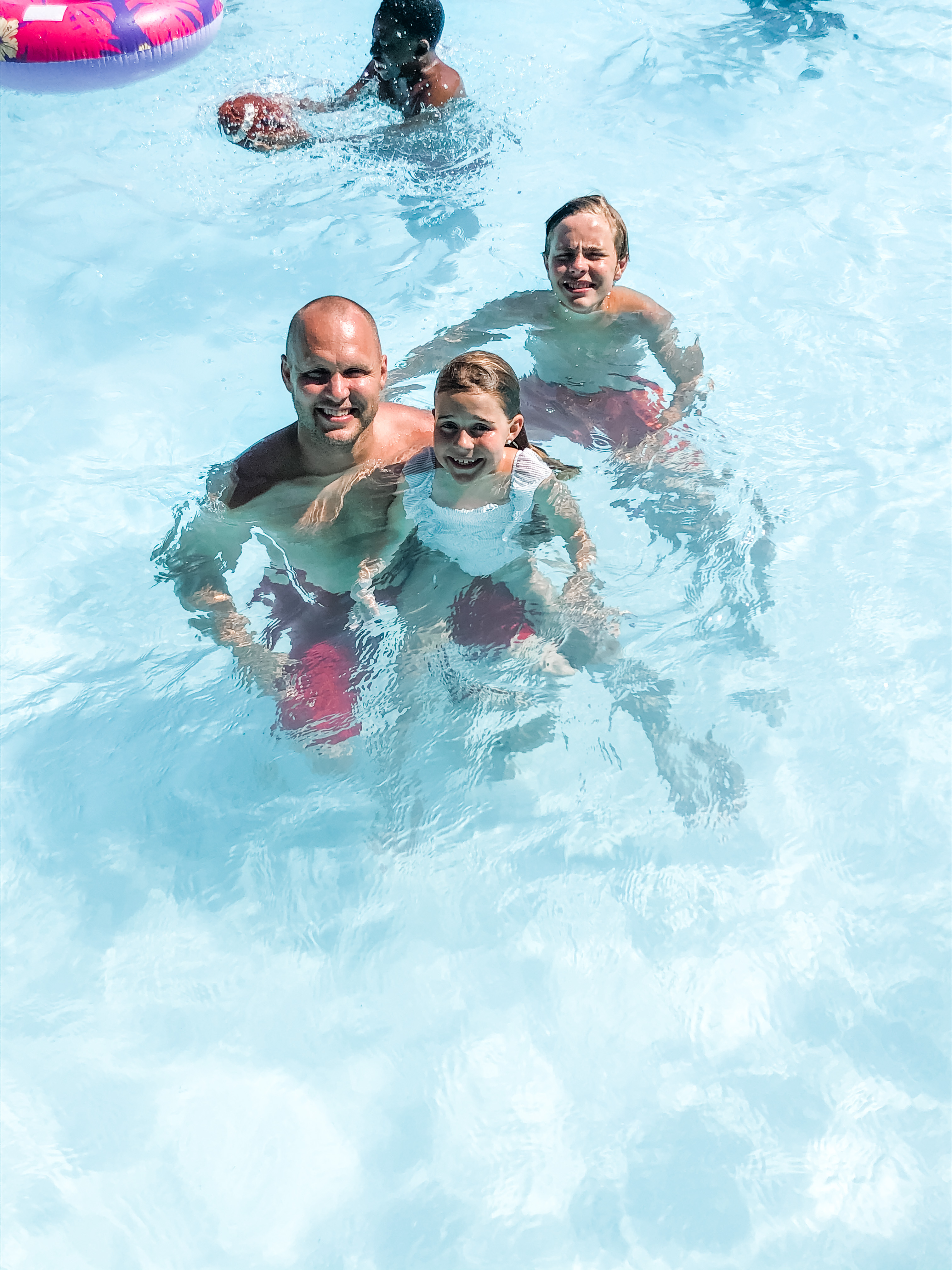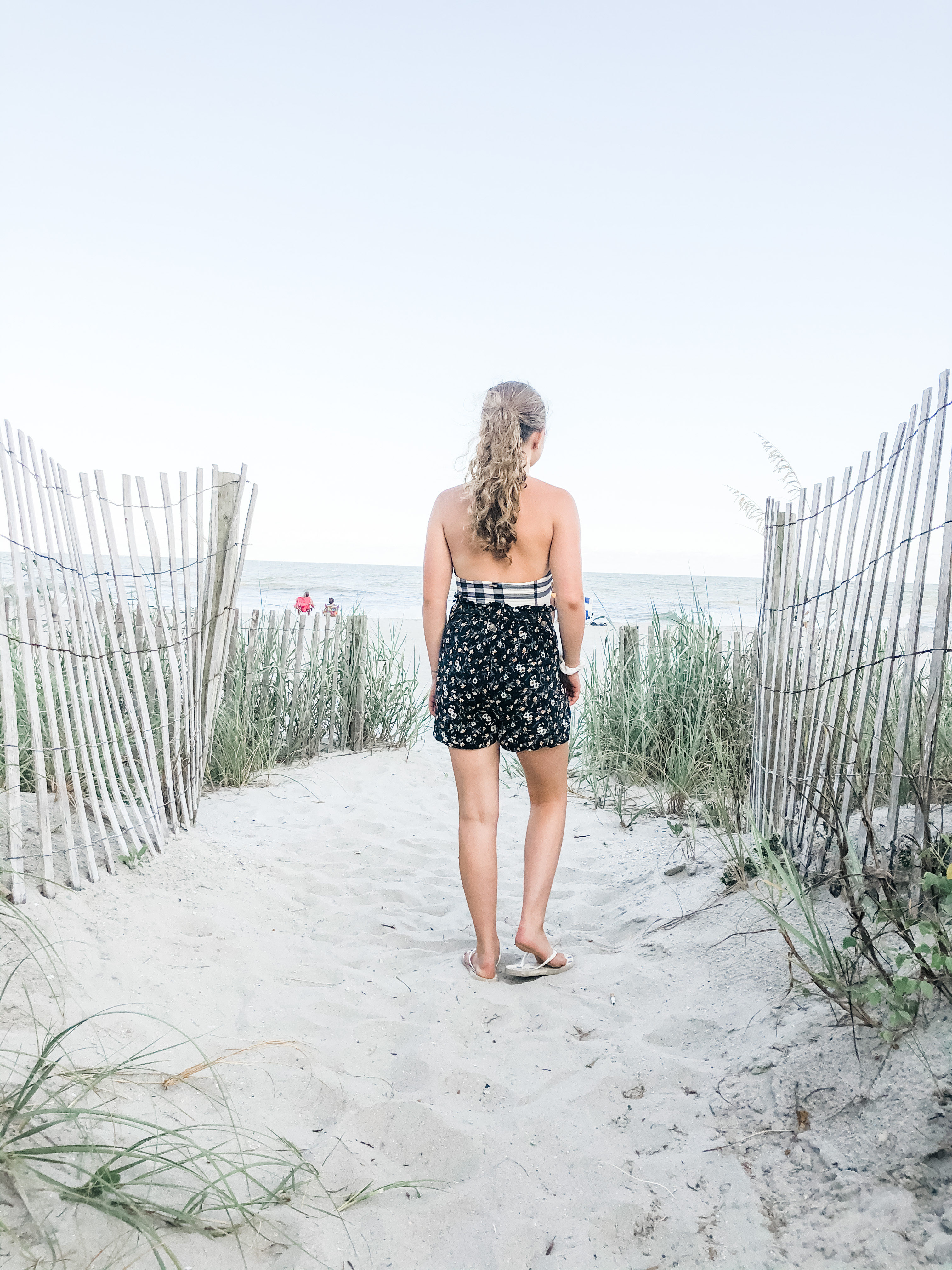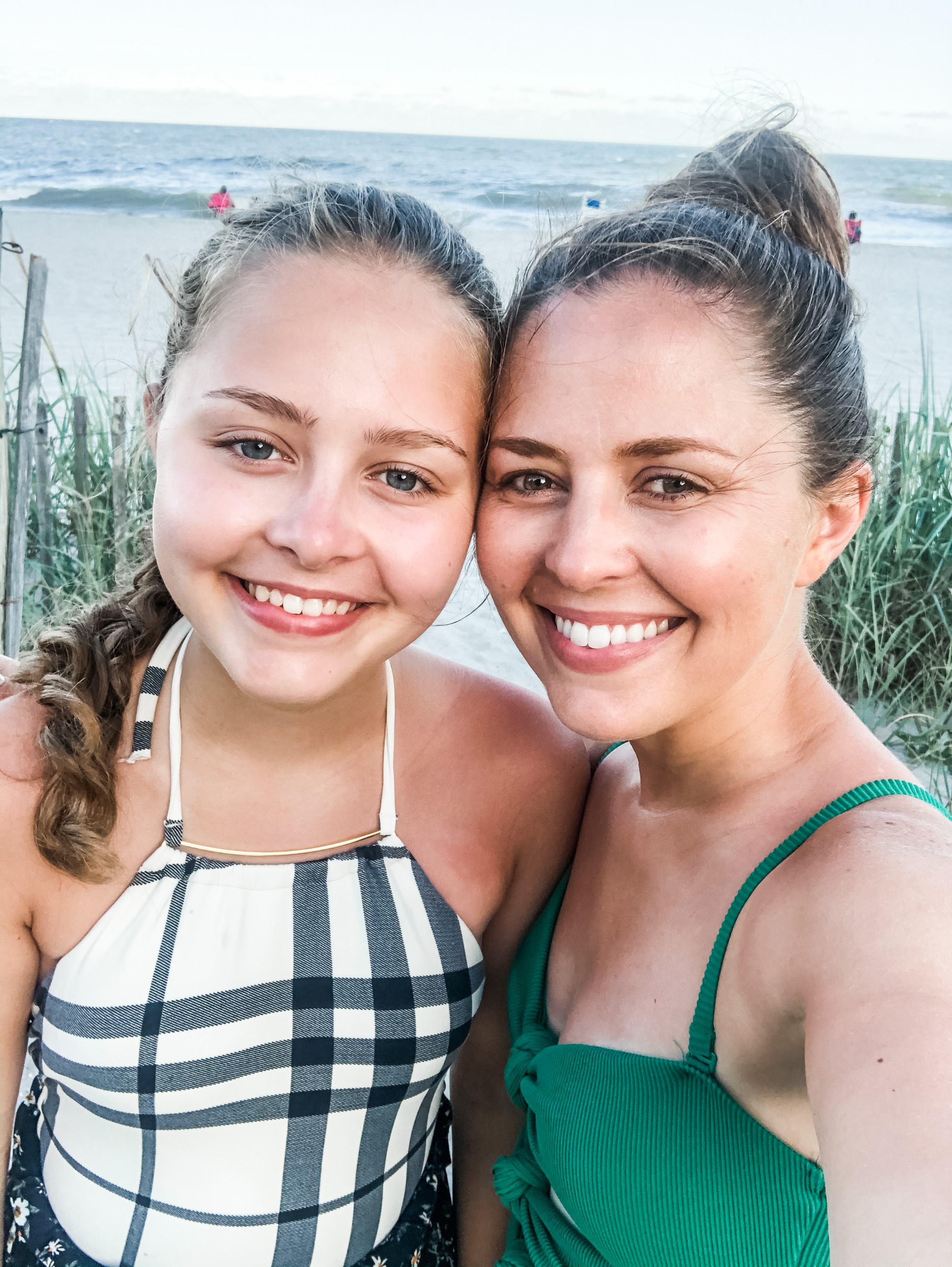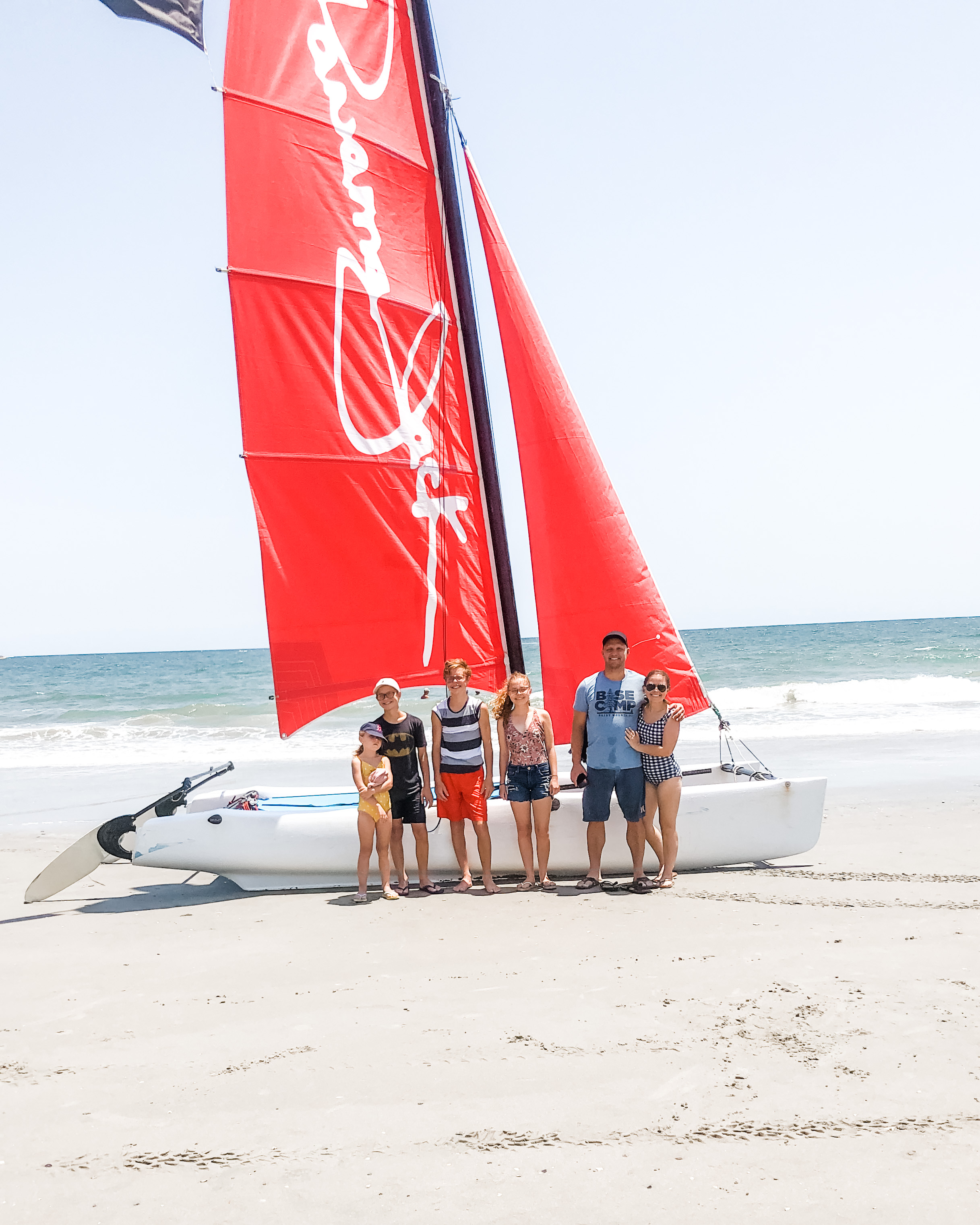 Sailing.
This was our favorite activity of the trip, and we loved it so much we actually did it twice.  No Regrets.  We rented this hoby-cat from Downwind Sails Myrtle Beach.  The guys are super nice and helpful and they do parasailing, and rent wave runners as well.  Since Craig knows how to sail (he took classes and learned when we lived in Seattle), we were able to take the boat out on our own, but if you've never sailed before they can take you out as well, and it's so fun to get out on the open water.  I highly recommend it if you go to Myrtle Beach.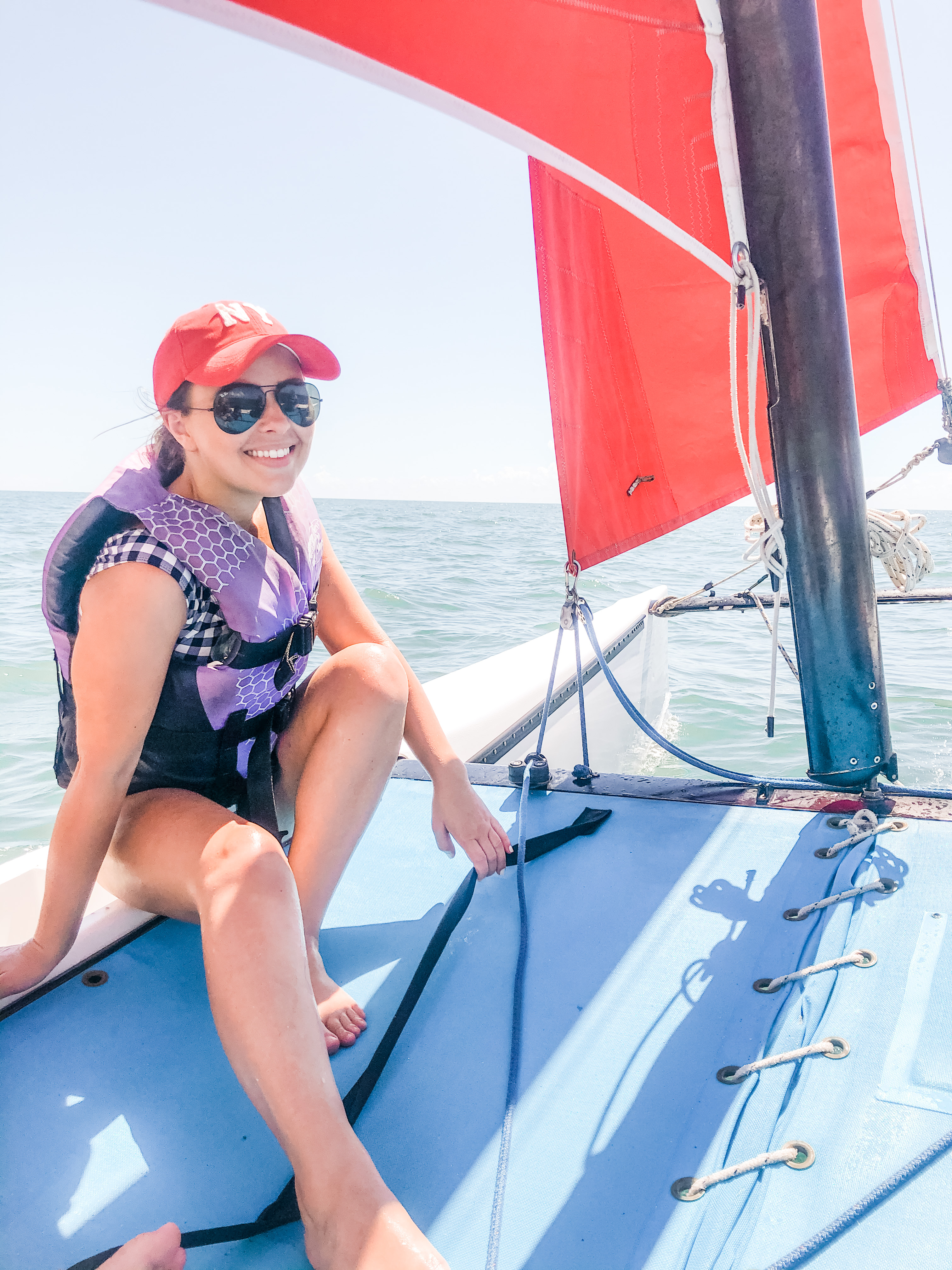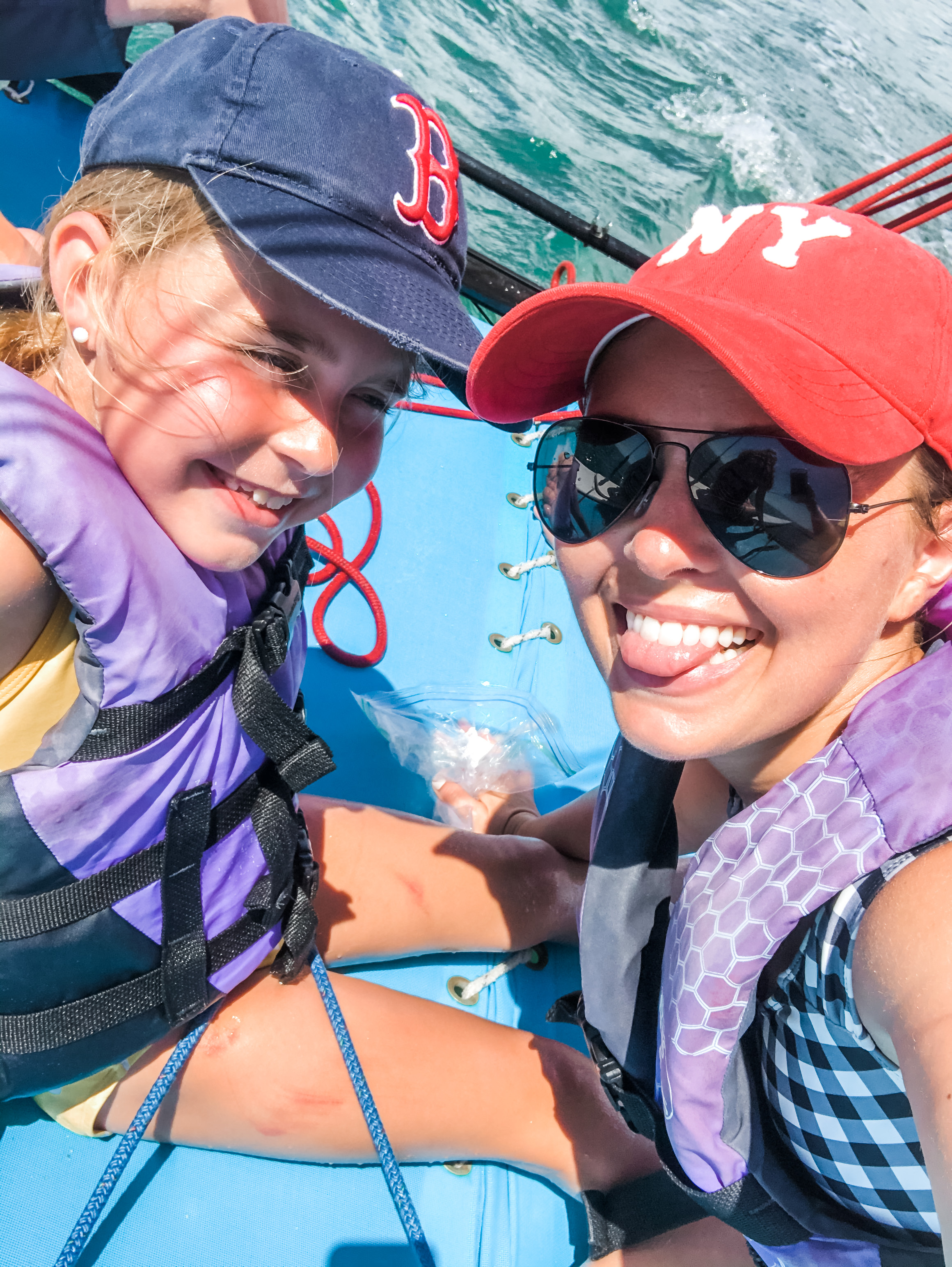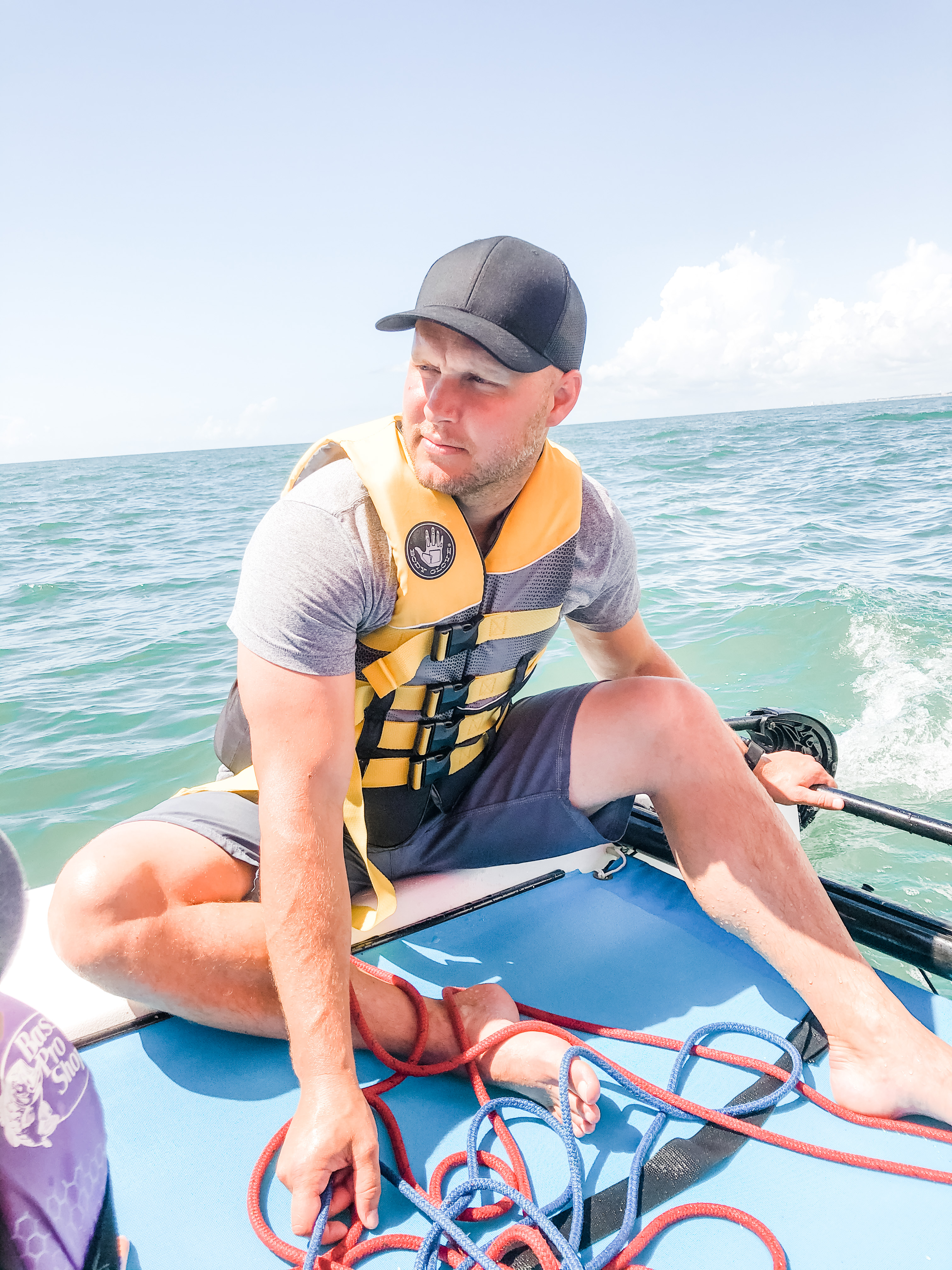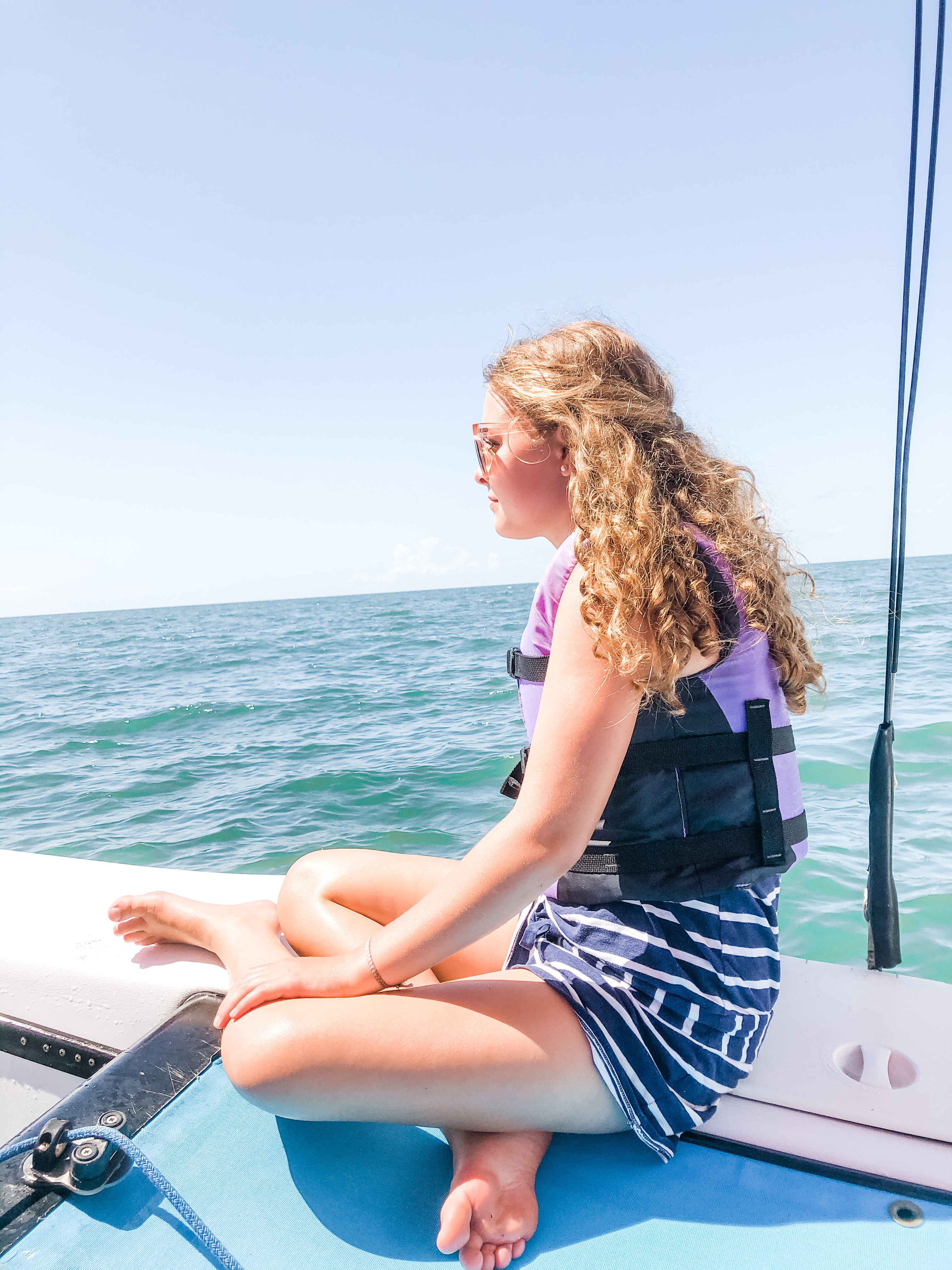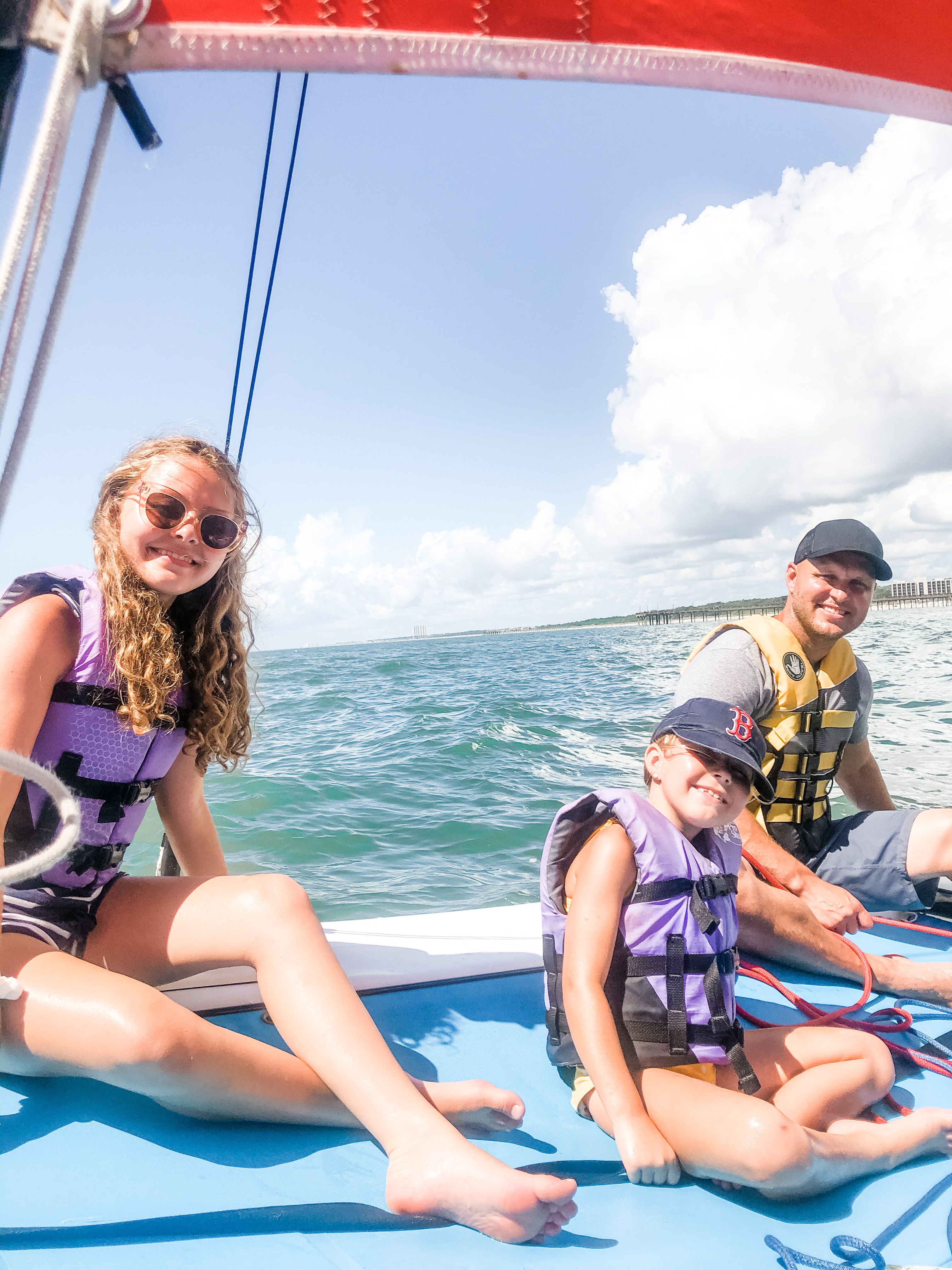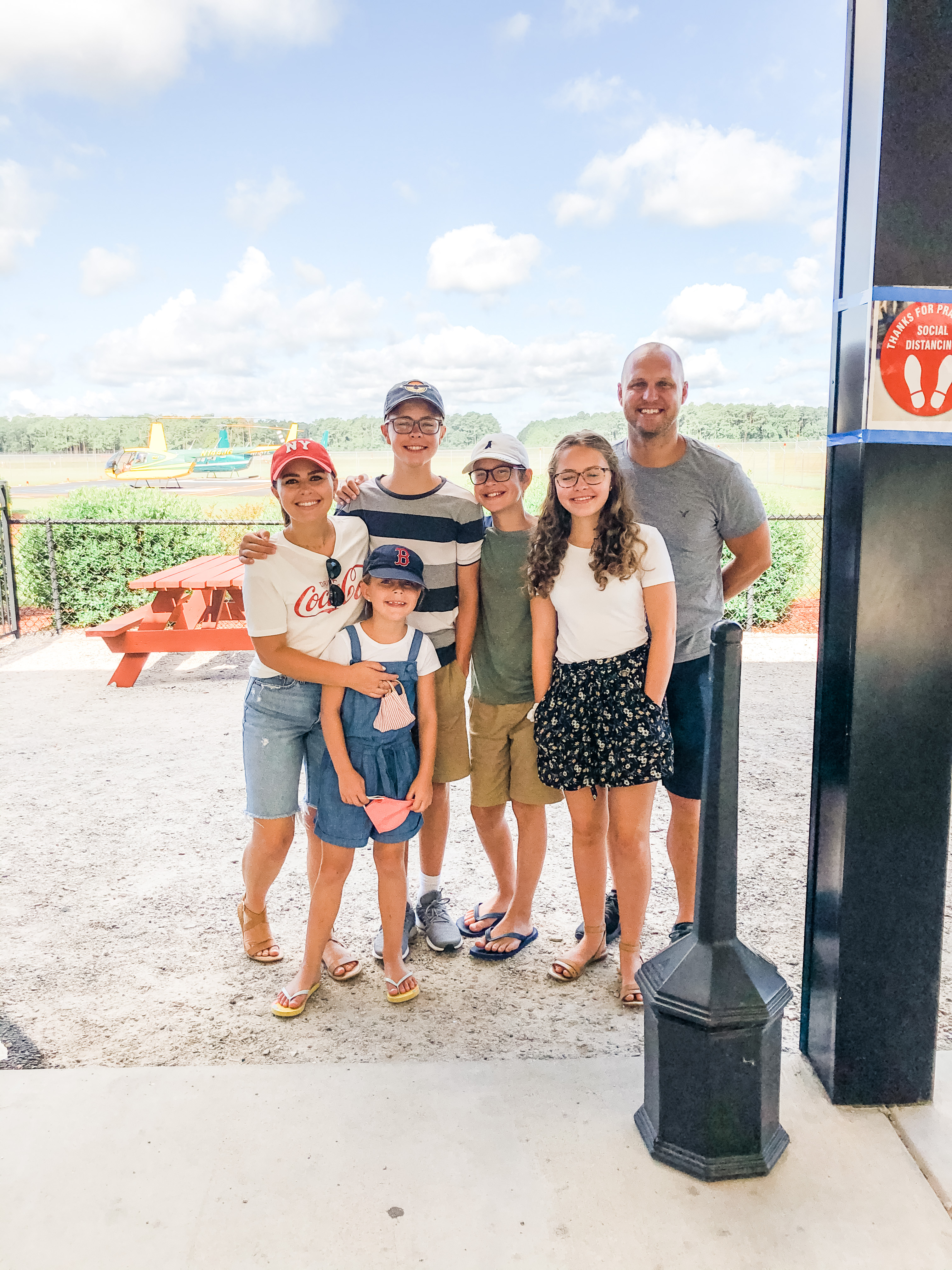 Helicopter Ride.
I had never been on a helicopter ride before this trip, and it was awesome.  So cool to get way up over the water, the take off and landing are super fun too.  We went through Oceanfront Helicopters and while its a bit of a pricey activity for a family of 6, it was an experience we'll never forget. I recommend doing more than the basic $20 ride, I recommend the North beach tour minimum.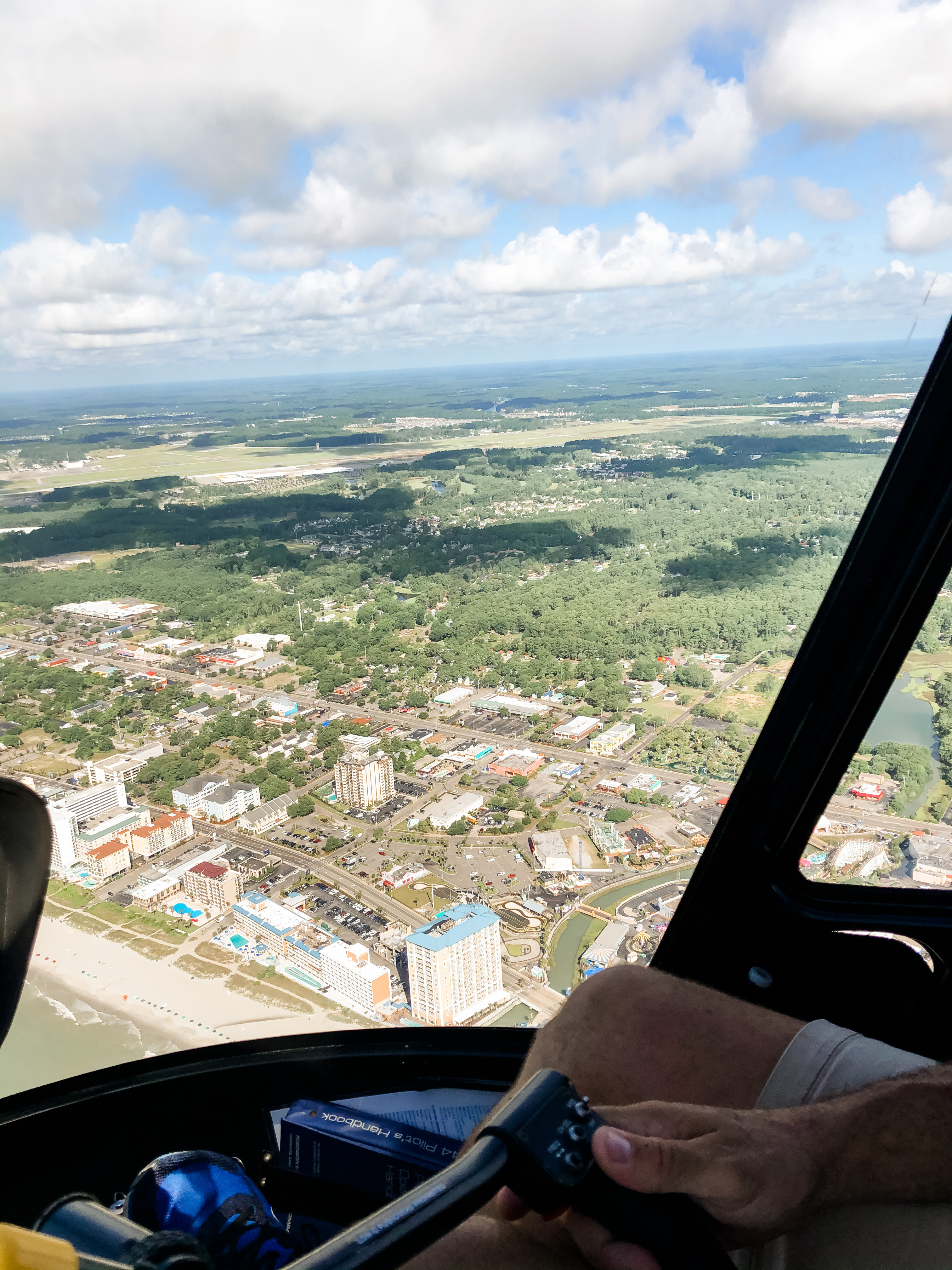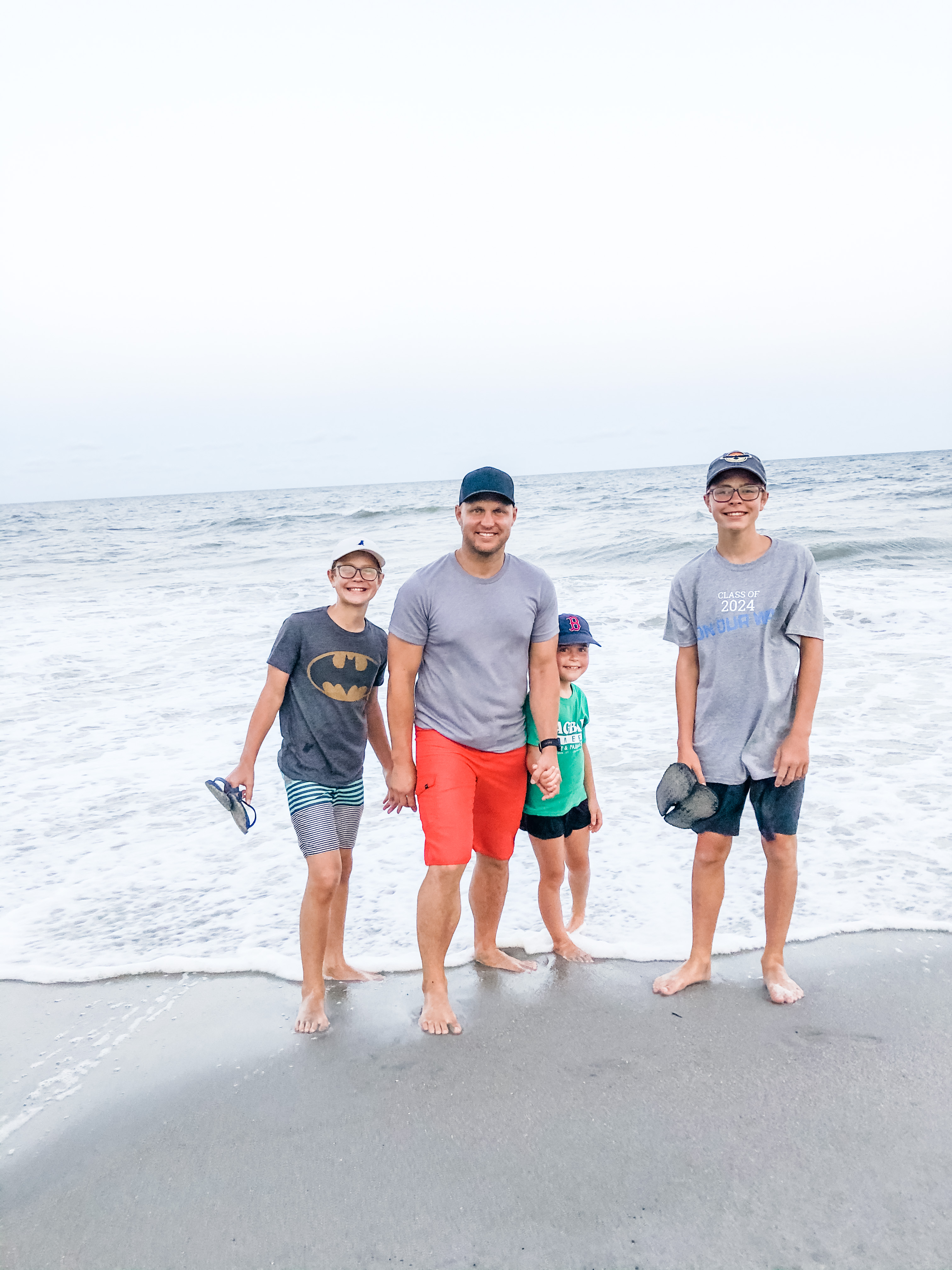 Evening beach walks.  
Myrtle Beach's beaches come alive at night.  The warm air and water keep people out until even very late and one of our favorite activities was walking down the beach a mile or two every evening.  It was the cherry on top of every lovely day.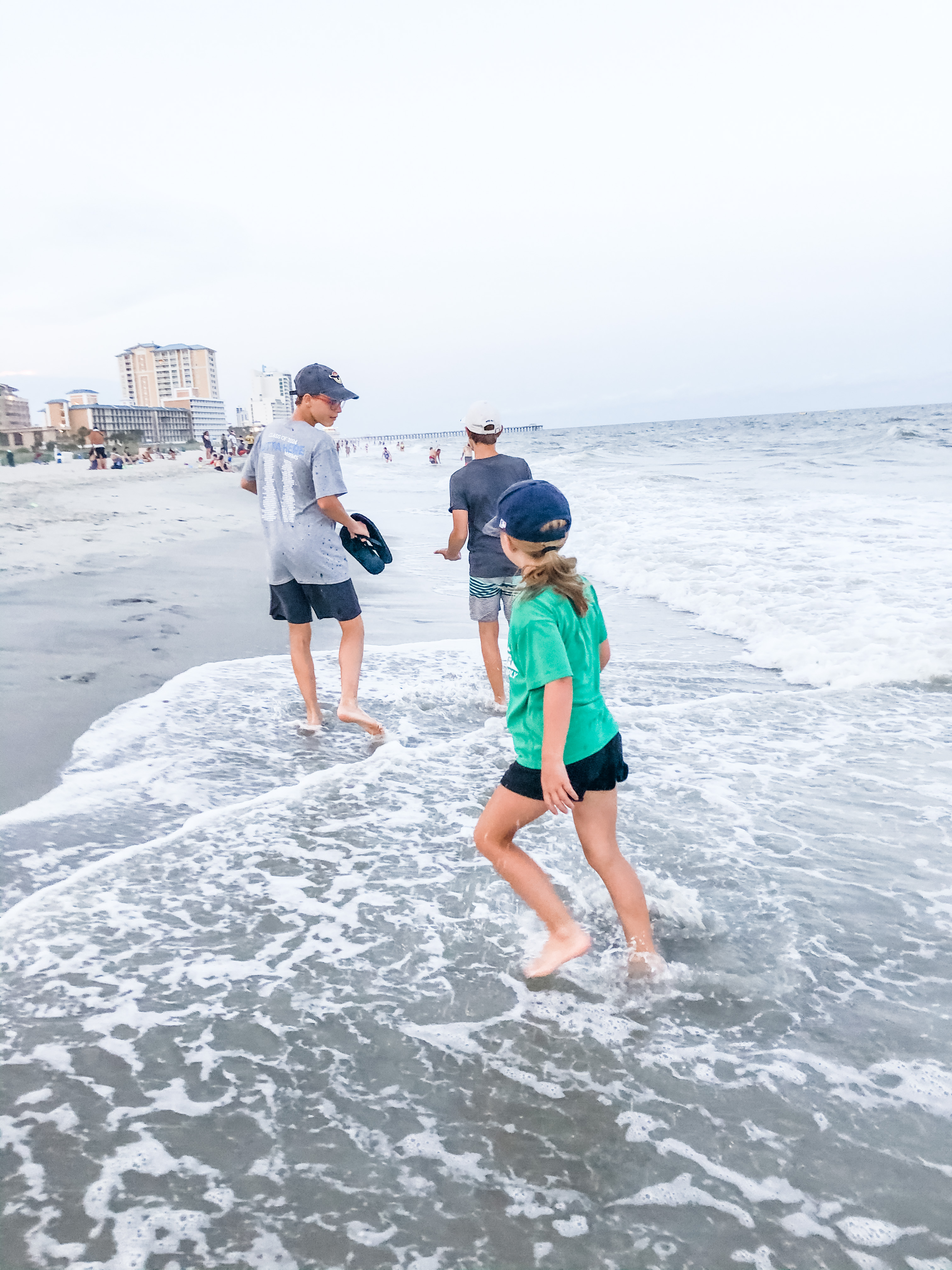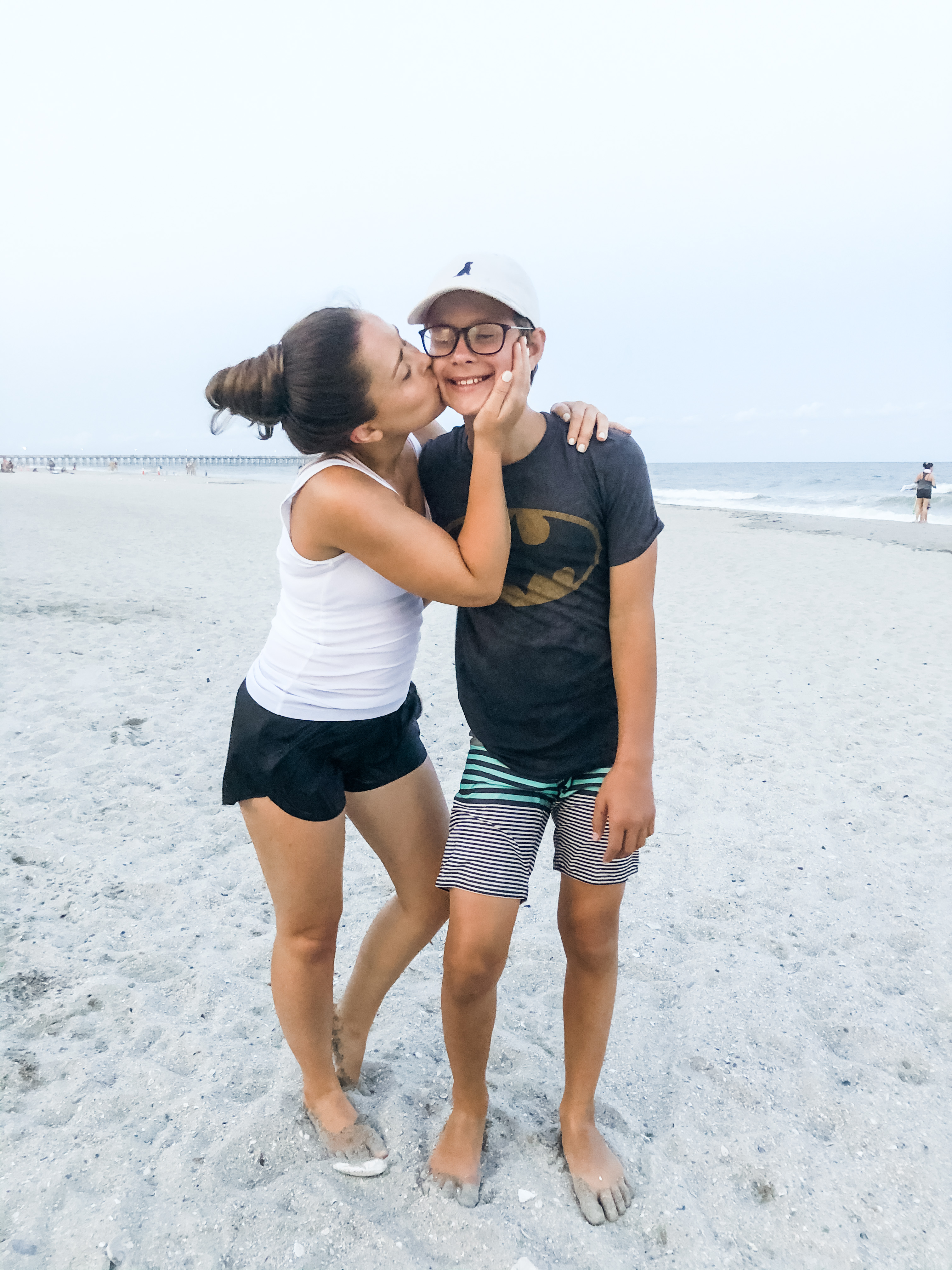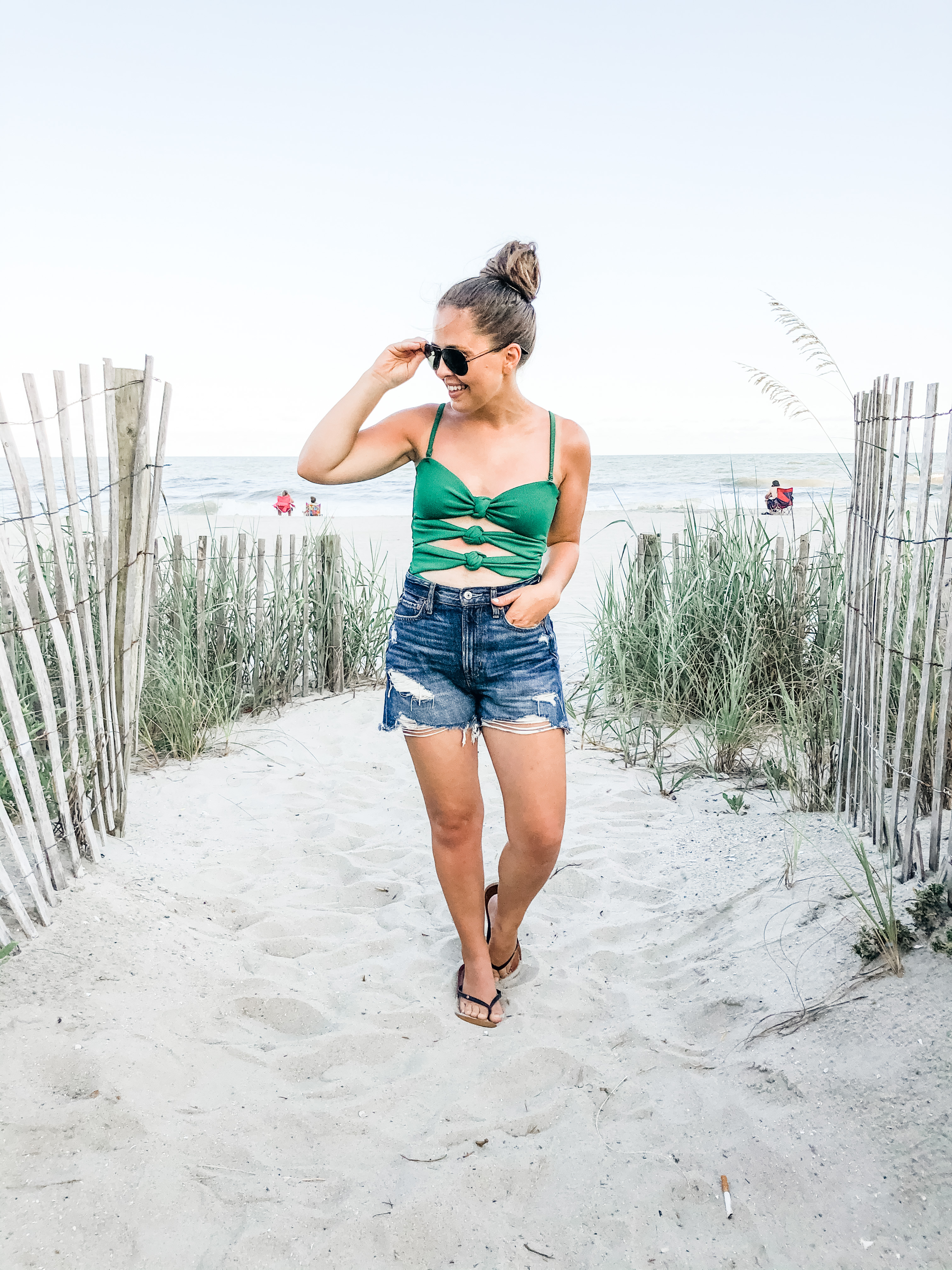 What to pack for Myrtle Beach. 
I pride myself on being a master capsule packer.  I almost NEVER overpack and always have exactly what I need on a trip. (Implementing capsule packing was one of the best things I have ever done to make my life easier and our vacations more enjoyable) This trip, however was an exception.  I packed way more clothes than I needed.  Not that I overpacked, I just didn't realized that we would literally be in our swimsuits from sun up to sun down every single day and I really could have gotten away with only bringing 2 maybe 3 outfits total for our 6 day trip.  What you need for myrtle beach is lots of swimsuits and coverups.  Sandals, beach shoes, etc.  Go heavy on the swimsuits and light on the regular clothes.  A ball cap and sunglasses, lots of sunblock, and I always recommend packing Tylenol, allergy medication, etc.  And of course, a good book or two to read.  (You can see what I've read lately here.)
I also recommend packing beach towels.  Most resorts provide pool towels but not beach towels.  Most of our one checked bag was taken up by beach towels, but it was worth it.  You definitely want them as the sand gets pretty hot.
My Myrtle Beach Capsule:
Turn on your JavaScript to view content
There you go!  Our trip to Myrtle Beach!  I hope you find this helpful as a guide and if you have any questions, feel free to ask away in the comments!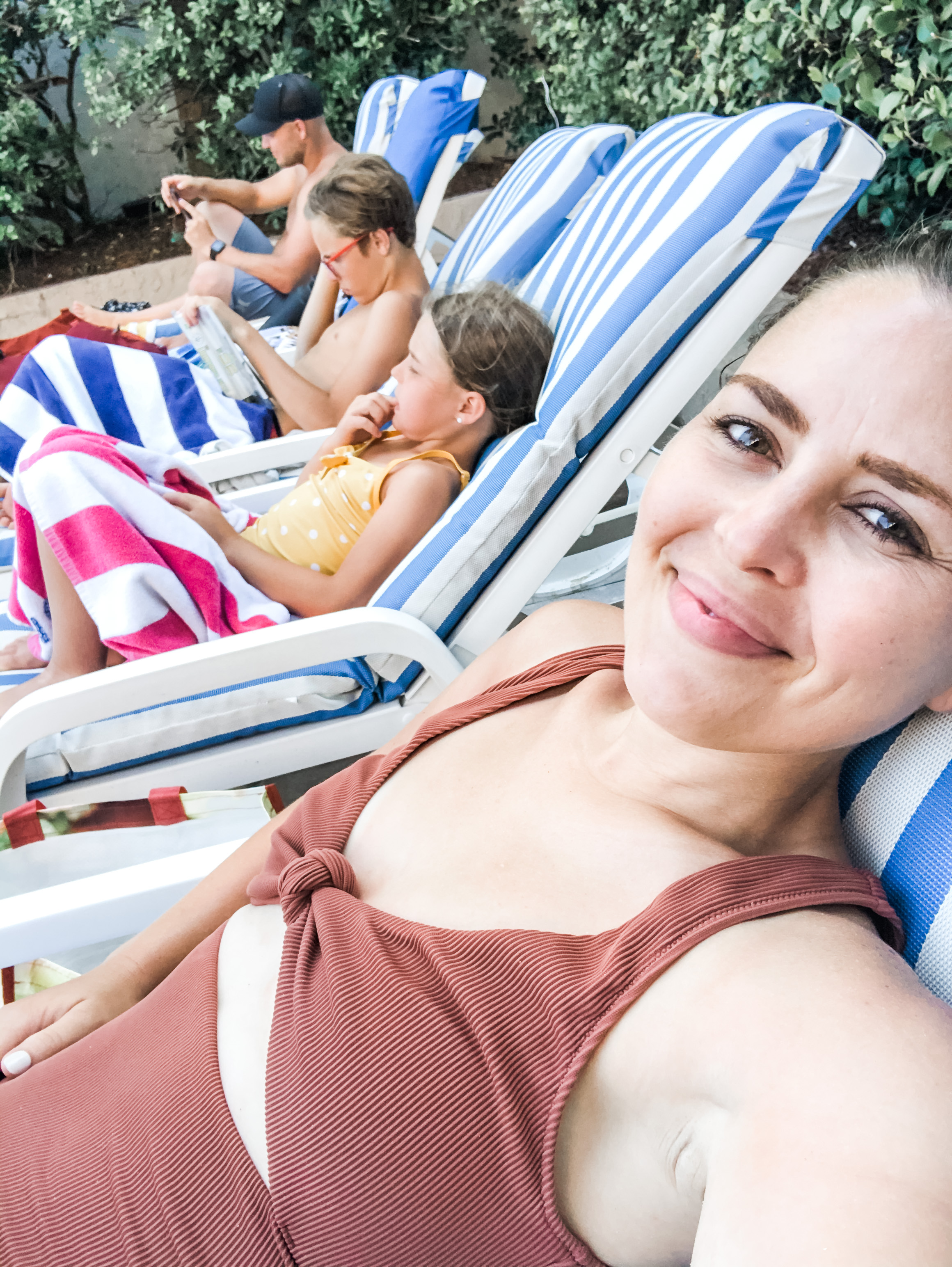 More about capsule packing and how I do capsule packing with my kids here.
❤ Style Collection Jewelry For Young Ladies ❤