my favorite clean self-tanner and tips for getting an even tan.
Turn on your JavaScript to view content
You guys, I started using a new self-tanner this year, and it's a good one.  Smells amazing, beautiful even tan, easy to apply and best of all, it's organic and clean!  No parabens, phthalates, sulfates, etc… the key ingredients are avocado, coconut and chia seed oil, very clean and does it's job well.  Here's what products I've been using from Isle of Paradise and why I love them.
isle of paradise tanning water. isle of paradise tanning drops. bliss moisturizer. soap and glory scrub.
Turn on your JavaScript to view content
I've been using this all over body self-tanning water for the last couple months and I love it.  It's easy to use, smells amazing and the best part, there's no built in bronzer so you don't have to worry about self tanner transferring onto your clothes and sheets and ruining them.  You can literally sleep on your white sheets after applying it and NOTHING.  Gorgeous glowing tan and no more ruined sheets. I'm all in on this one.  I also use the mitt when applying and this is crucial to getting a good, natural looking even tan.  Spray it on 3-4 pumps in small areas at a time and blend it in with the mitt using circular motions.
This is the product I have been using on my face.  I cannot tell you how happy I am to find a tanning product specifically for my face. I actually use this everyday, and it's really easy to get right.  To apply, you just add a drop to your daily moisturizer (I use this one), and rub them together and apply to your face, neck and décolleté.  You'll have a nice sunkissed glow everyday.  And I've never had any problem with streaking.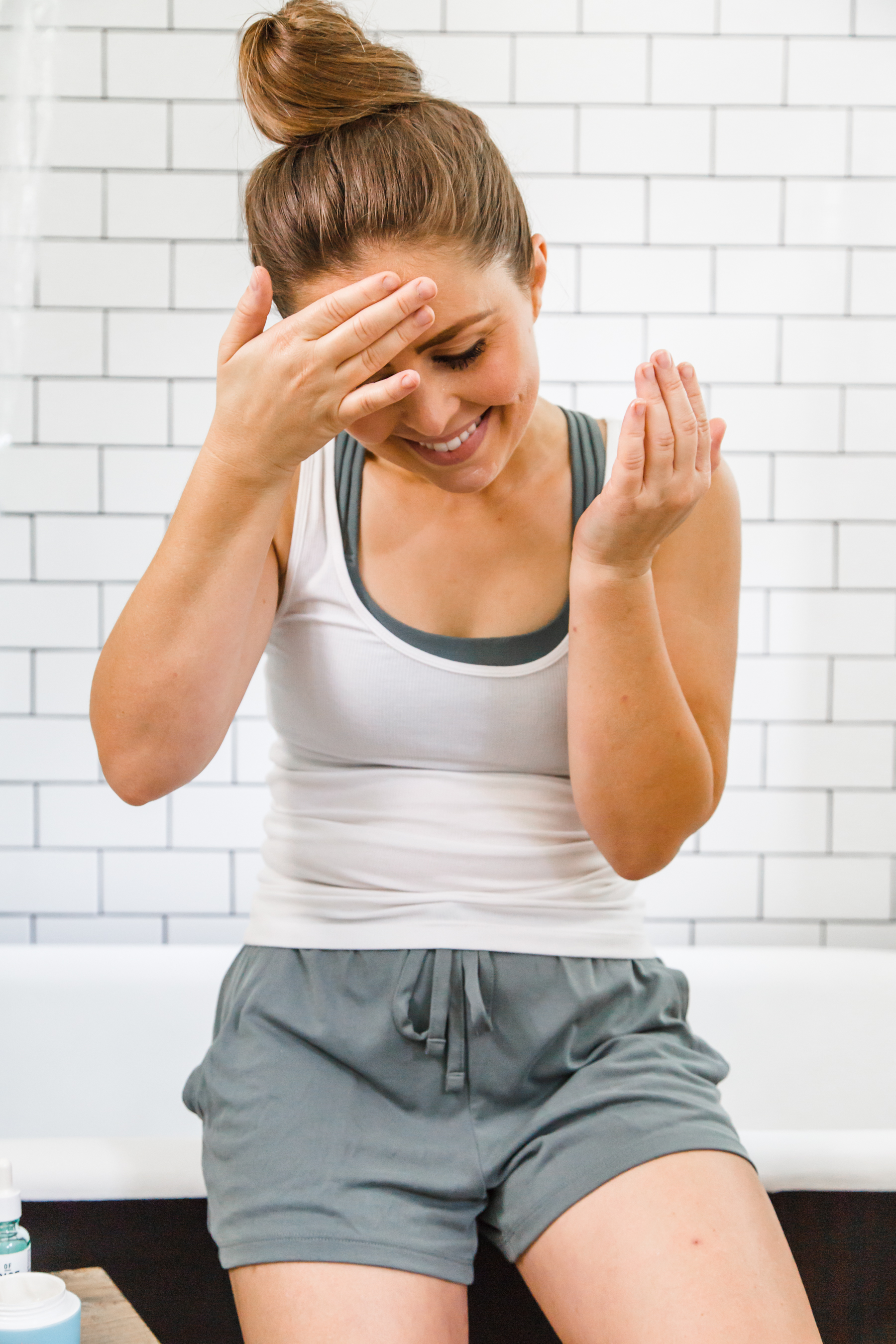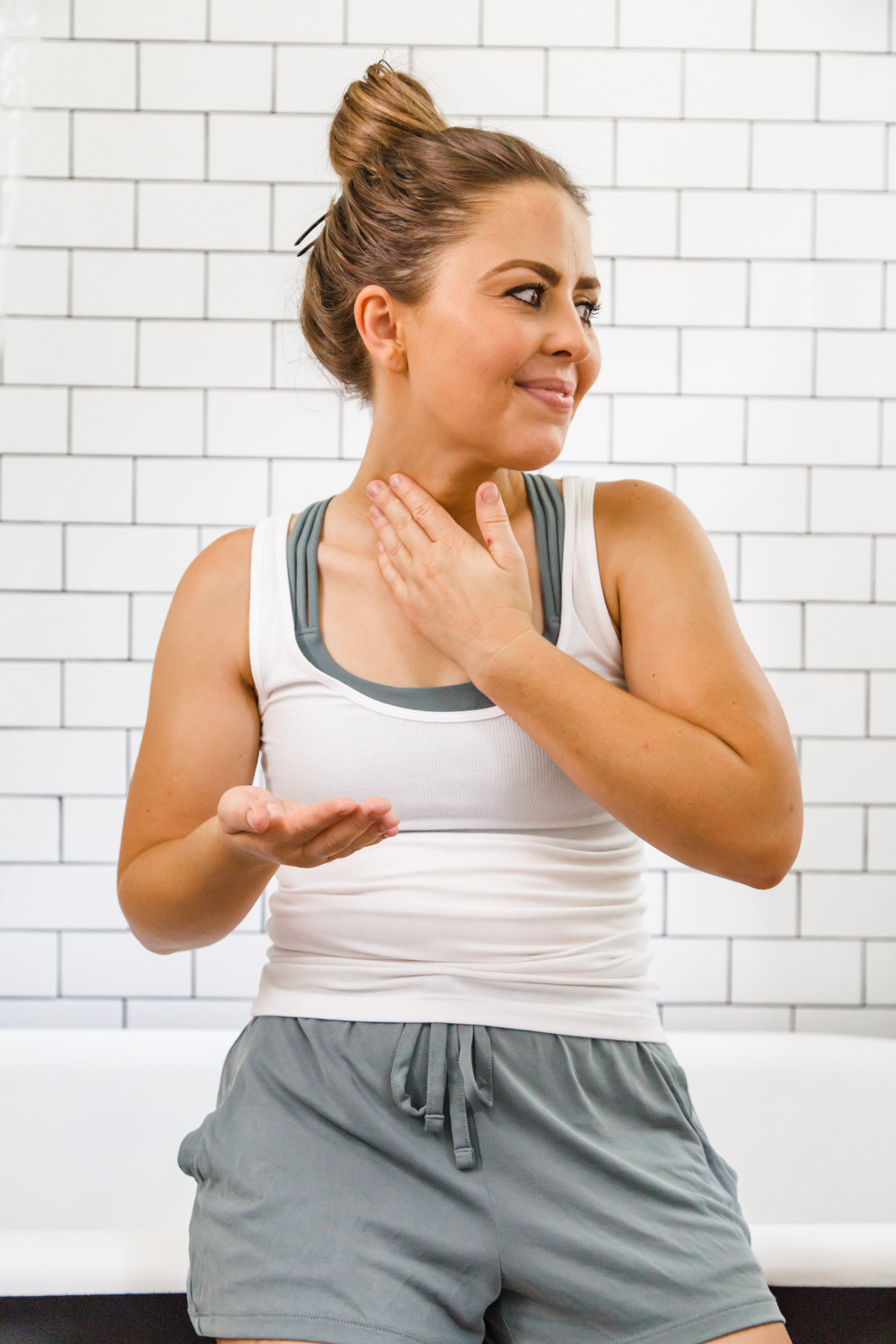 You can try both products plus get a mitt in this great Glow kit. It's a great value and a great way to get started.
Isle of Paradise has a bunch of other tanning products, primers, erasers, etc. that I am excited to try.  You check them out here.
A few tips for a flawless self-tanner application:
First off, let me just say, no matter how careful you are, you will have self-tanner fails.  It's inevitable, so when it happens don't give up or get embarrassed.  Just know, it happens to everyone.
Okay, now let's talk tips.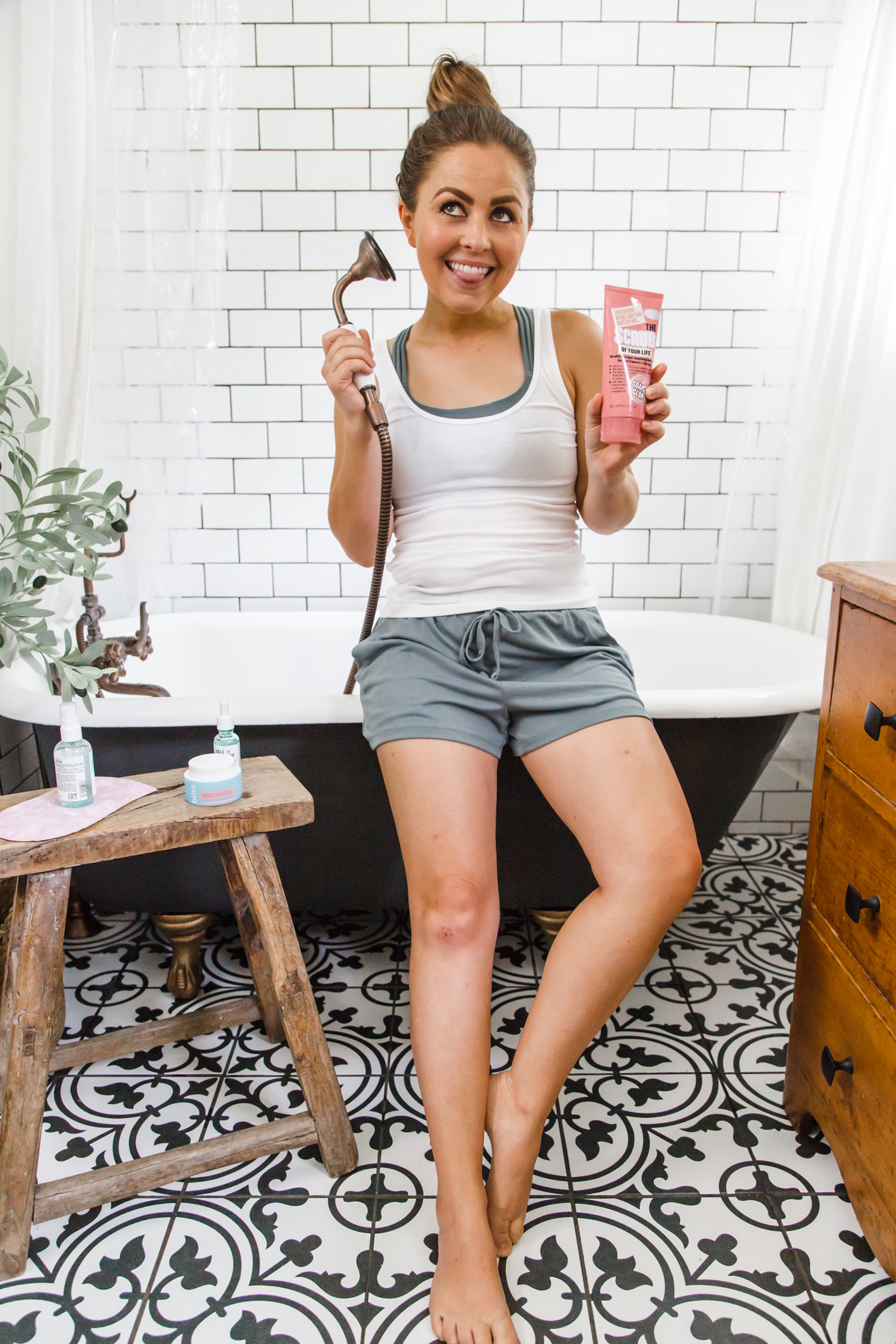 -Always exfoliated really well before applying self-tanner.  DON'T skip this step!  A good, even tan starts with a good thorough exfoliating session beforehand.  This means you need a great body scrub, and a good exfoliating sponge.  I use Soap and Glory's Scrub of your life and I love it.  In the shower exfoliate your whole body really scrubbing it down to remove all the dead skin.  I like to use a circular motion.  I repeat, don't skip this step.  The better you exfoliate, the more even your tanner will go on, and the more evenly it will fade.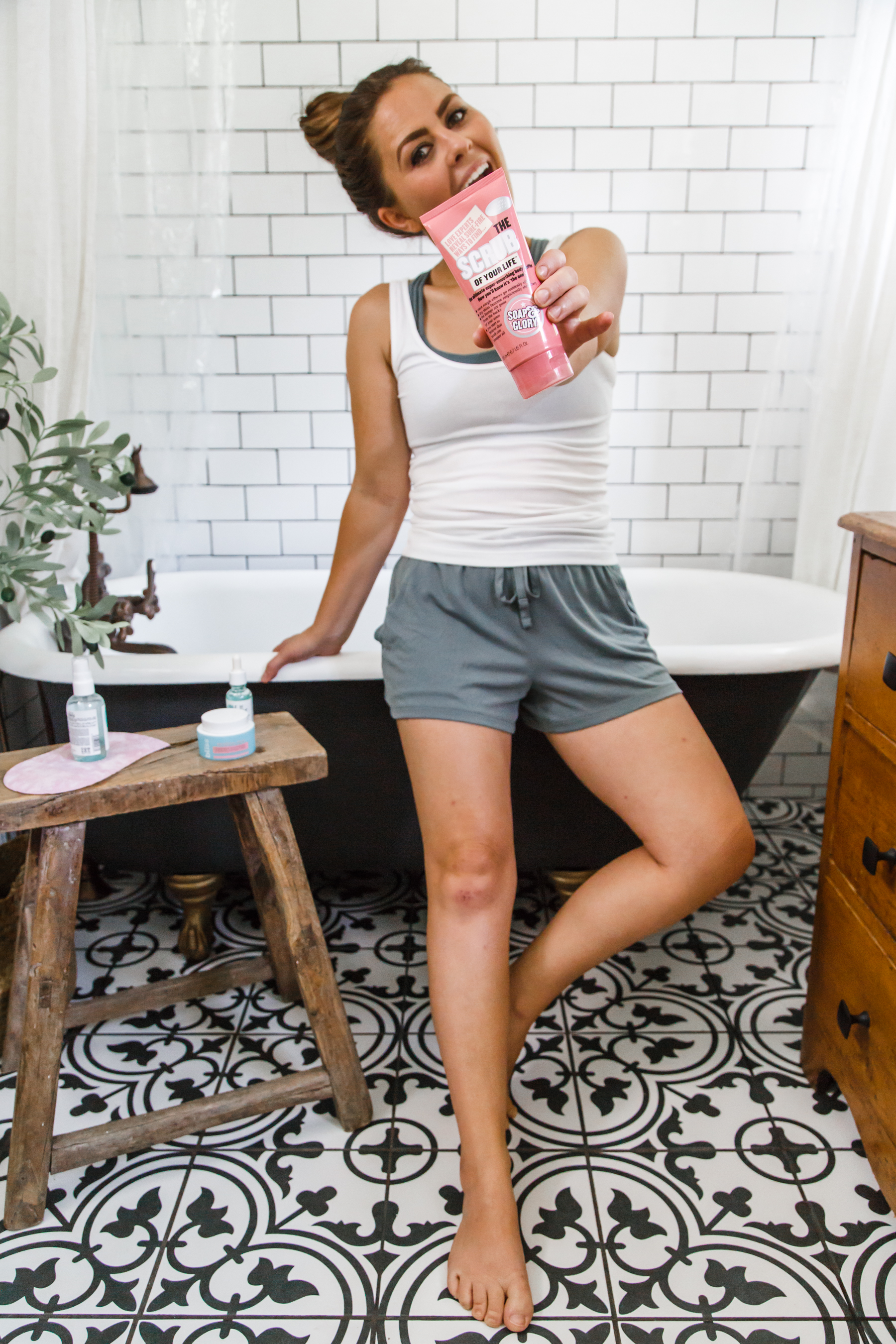 -Apply lotion to your knees, elbows, ankles, feet and the palms of your hands after exfoliating but before putting on the self tanner.  This acts as a bit of a tanner block.  Those areas absorb the self tanner more and have a tendency to go much darker, and cause those tell-tale self-tanner fails.  Putting lotion on those spots will help you avoid this.  Don't put lotion on any other part of your body.  When you are applying the tanner, never spray it directly on these places, always brush over them with the mitt at the end of the application of that area.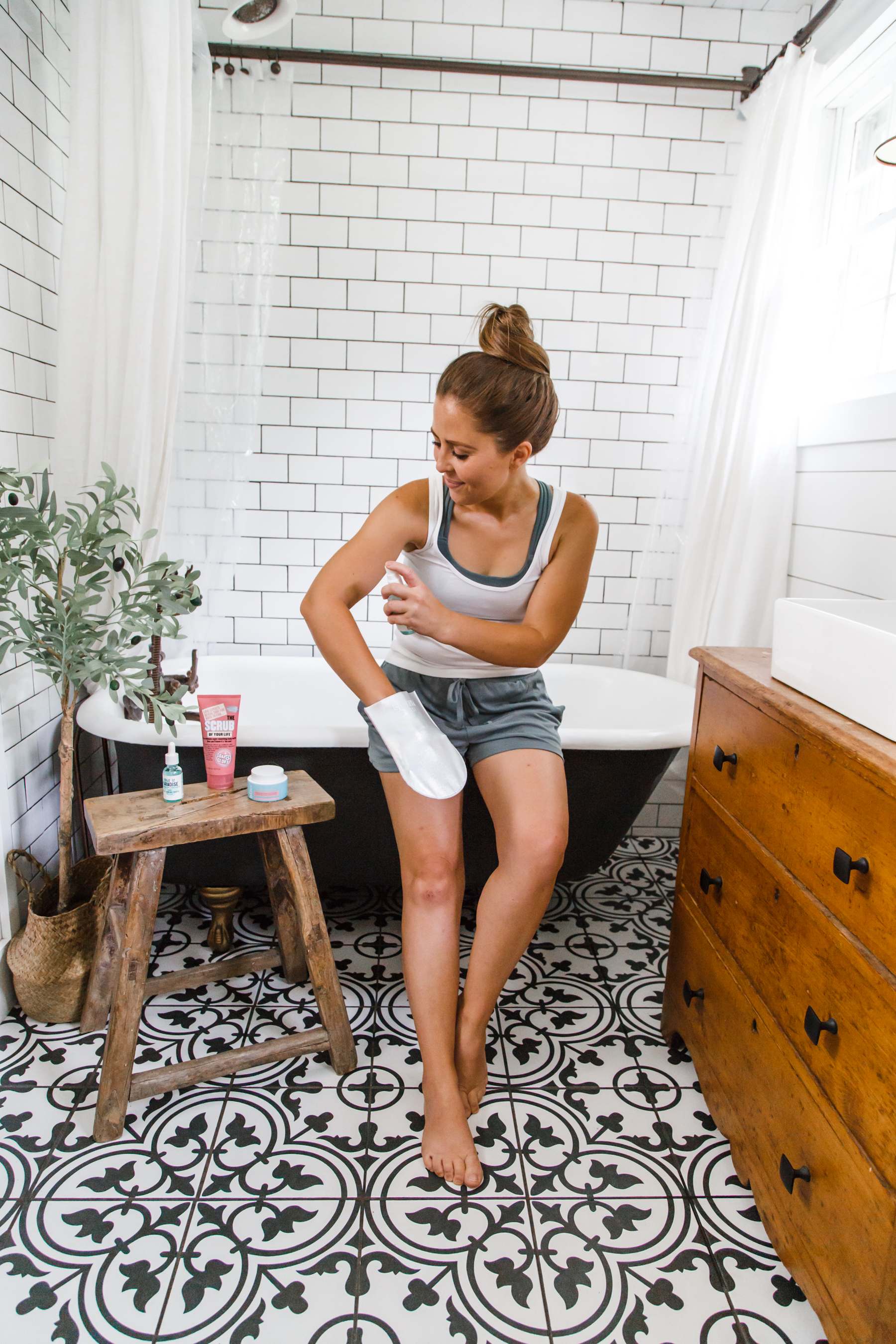 -Wait at least 10 minutes after applying self-tanner before you get dressed, and put on loose clothes or a robe.  If you get dressed too quickly you'll smudge the tanner.  I like to apply mine at night and hang out in my robe for an hour or two before I get dressed, that way my tanner is nice and set.
There you go! I hope this helps you feel more confident using self-tanner,  get a nice, even glow and feel more confident in your own skin!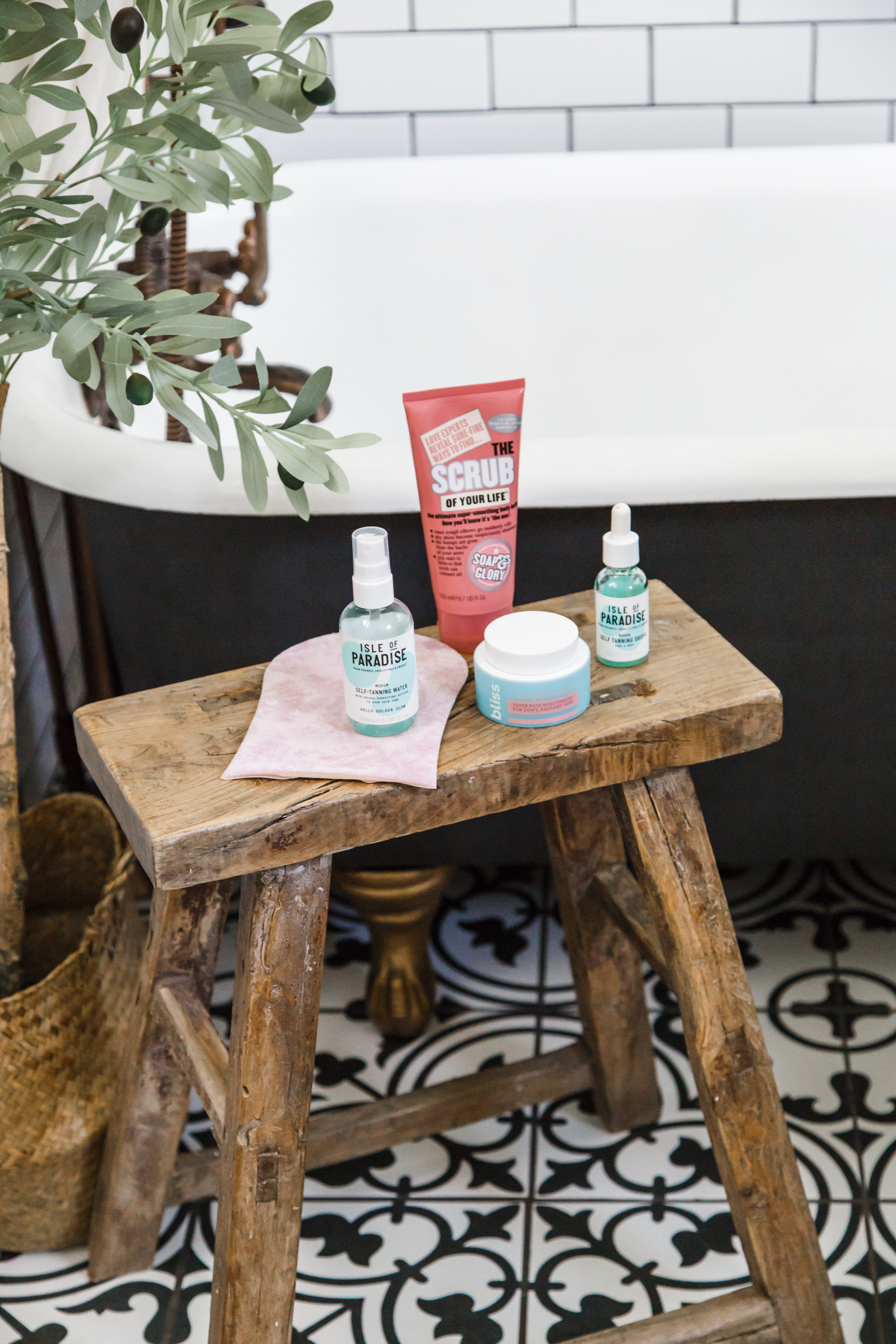 ❤ Style Collection Jewelry For Young Ladies ❤