easy and delicious kale chips recipe.
Turn on your JavaScript to view content
So, it took me awhile to get on the "kale train."  the first few times I ate it I was either disgusted or underwhelmed.  Then I had a harvest bowl at SweetGreen and oh, my goodness, kale became my bestie.  I realized that kale can actually be really good!  I've been putting it into bowls, stir-frys, salads ever since.  But one of my favorite ways to consume this super food is kale chips, and today I'm going to share my recipe with you.  Its super simple and takes about 10-15 minutes  and 3 ingredients.   Best of all, it's a perfectly healthy snack for when you get a salty tooth.
All you need for this recipe is a bunch of kale, extra virgin olive oil, and everything but the bagel seasoning.  You'll also want a cookie sheet, cutting board, knife, and a large bowl.
First, remove all the kale leaves from the stalks. Some people use a knife, but I find it easier to just rip the leaves right off the stalks.
Next, rough chop the Kale leaves into slightly bigger than bite sized pieces.  (The kale will shrink a bit in the oven so don't cut them too small.)
Next, drizzle with olive oil and then toss with EBTB seasoning.  Add seasoning and olive oil to taste, but make sure all the leaves are coated.
Next, spread the kale out on a cookie sheet in a thin layer.
Bake in the oven @355º for 10 minutes.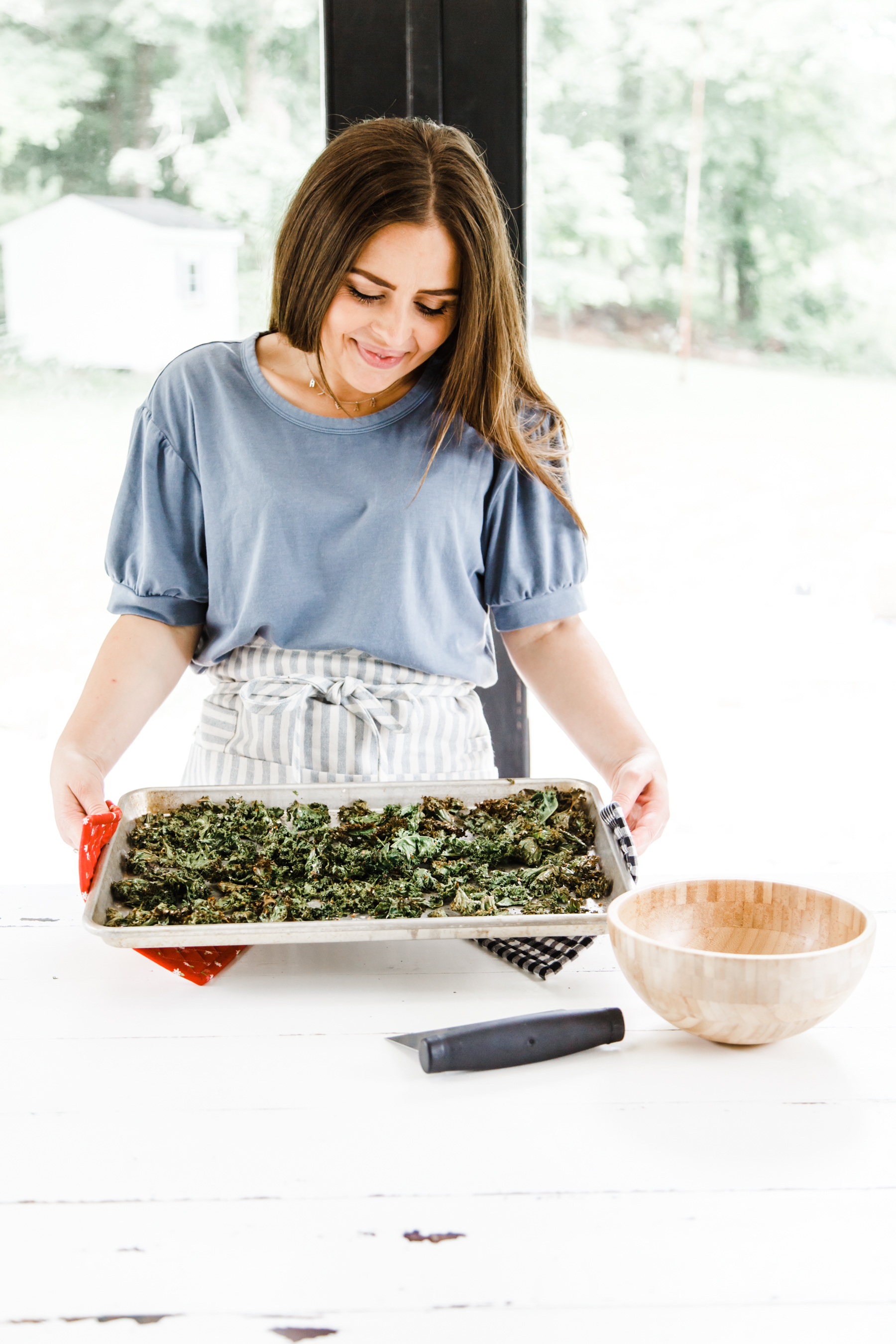 Pull it out, put the kale chips in a bowl and enjoy!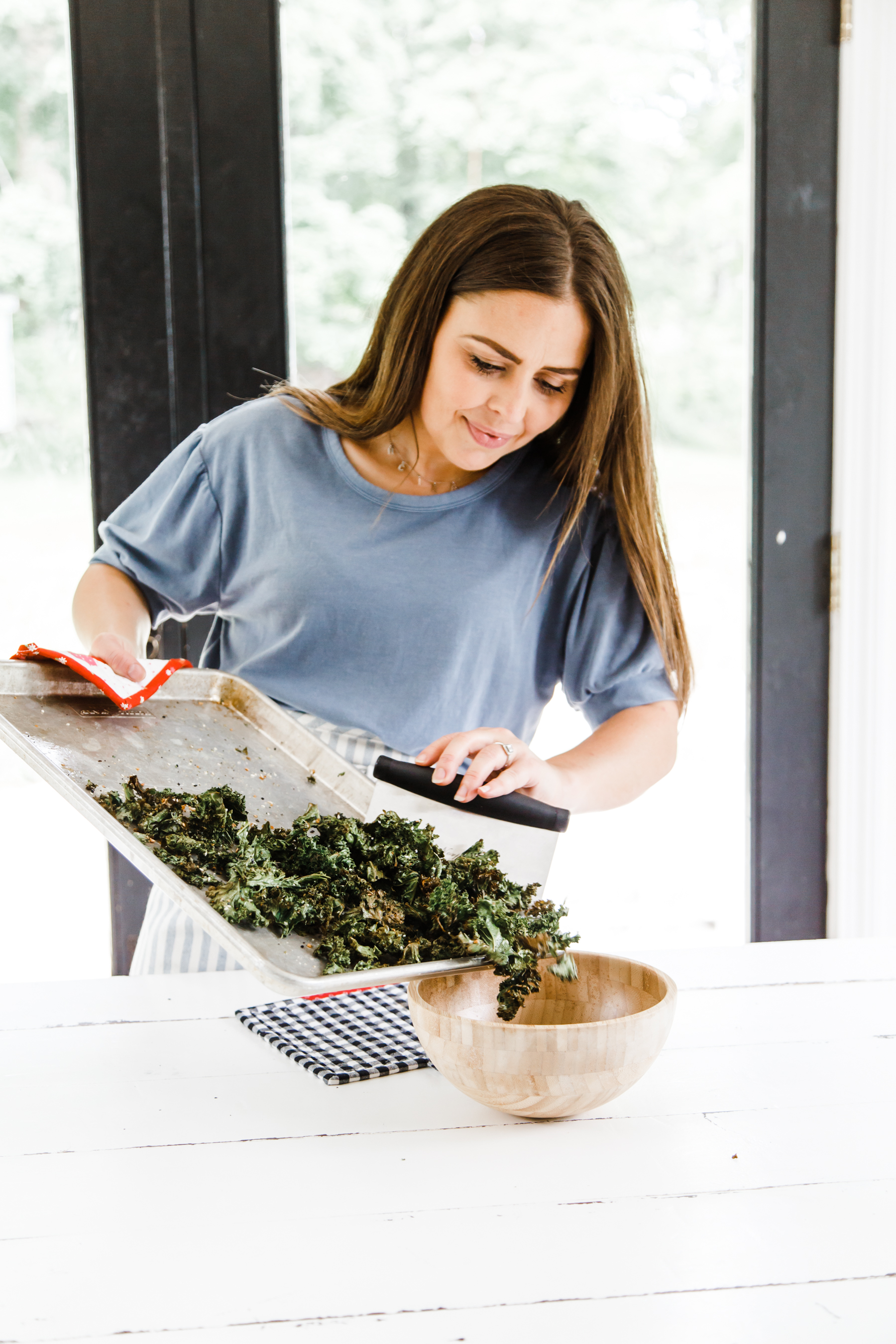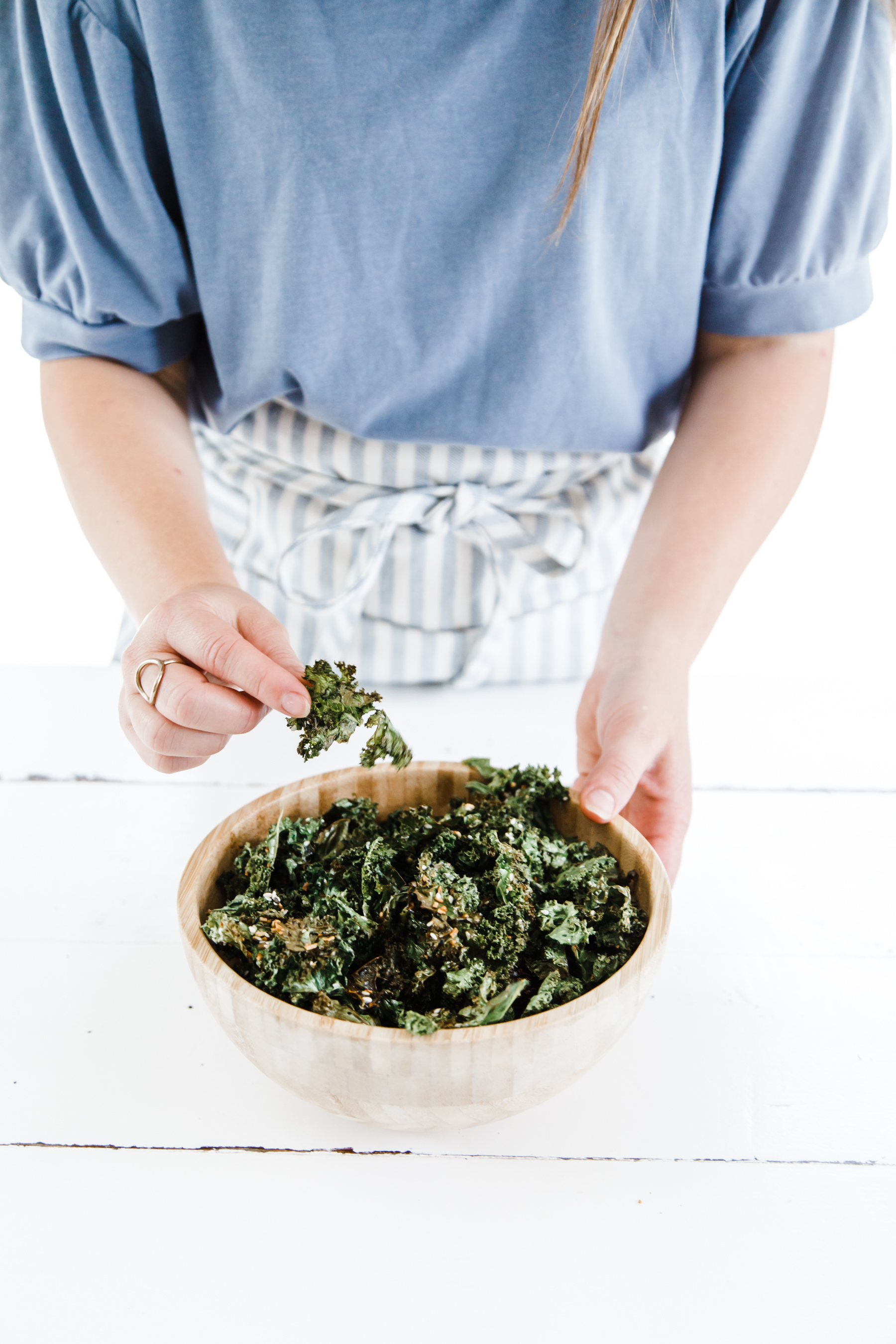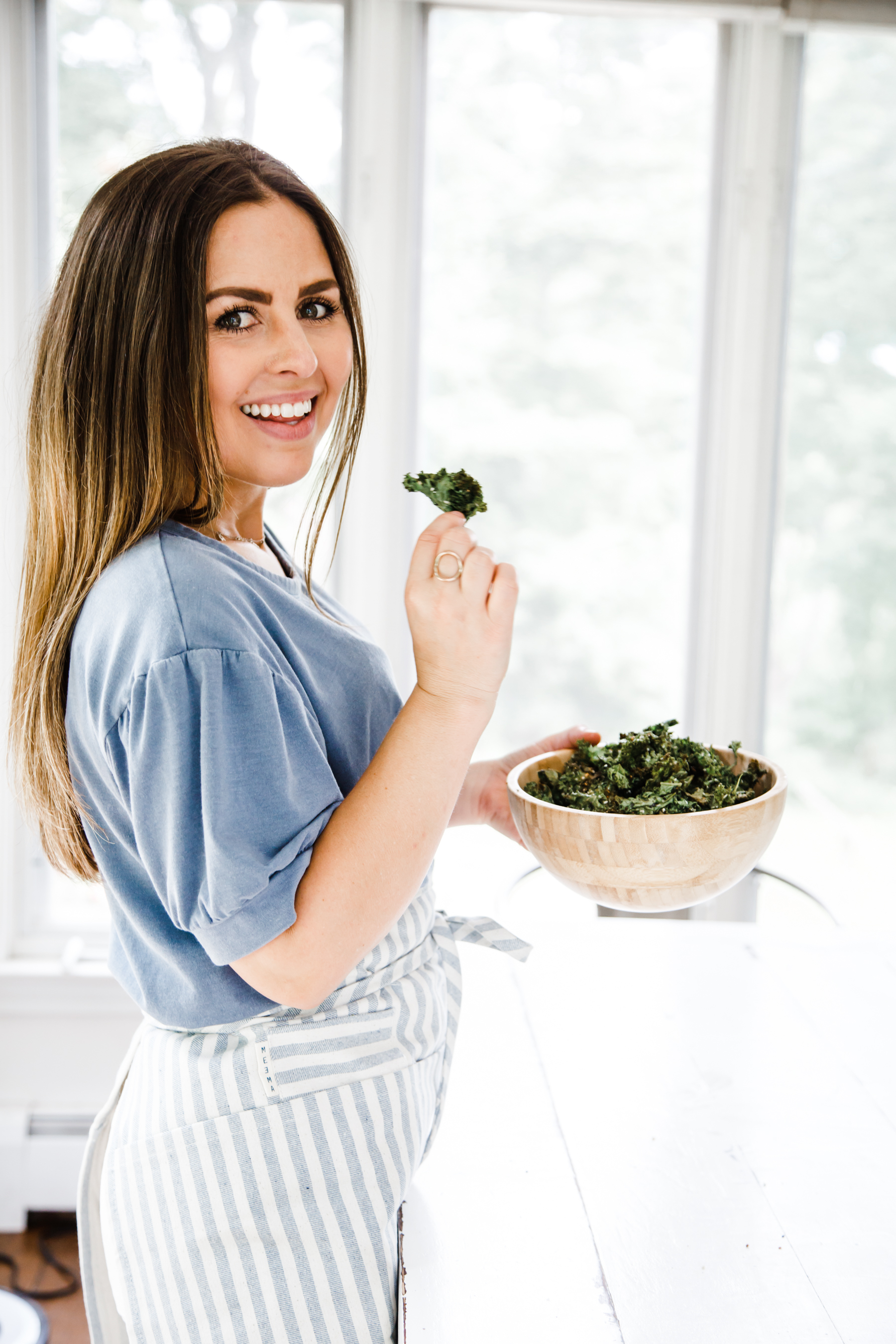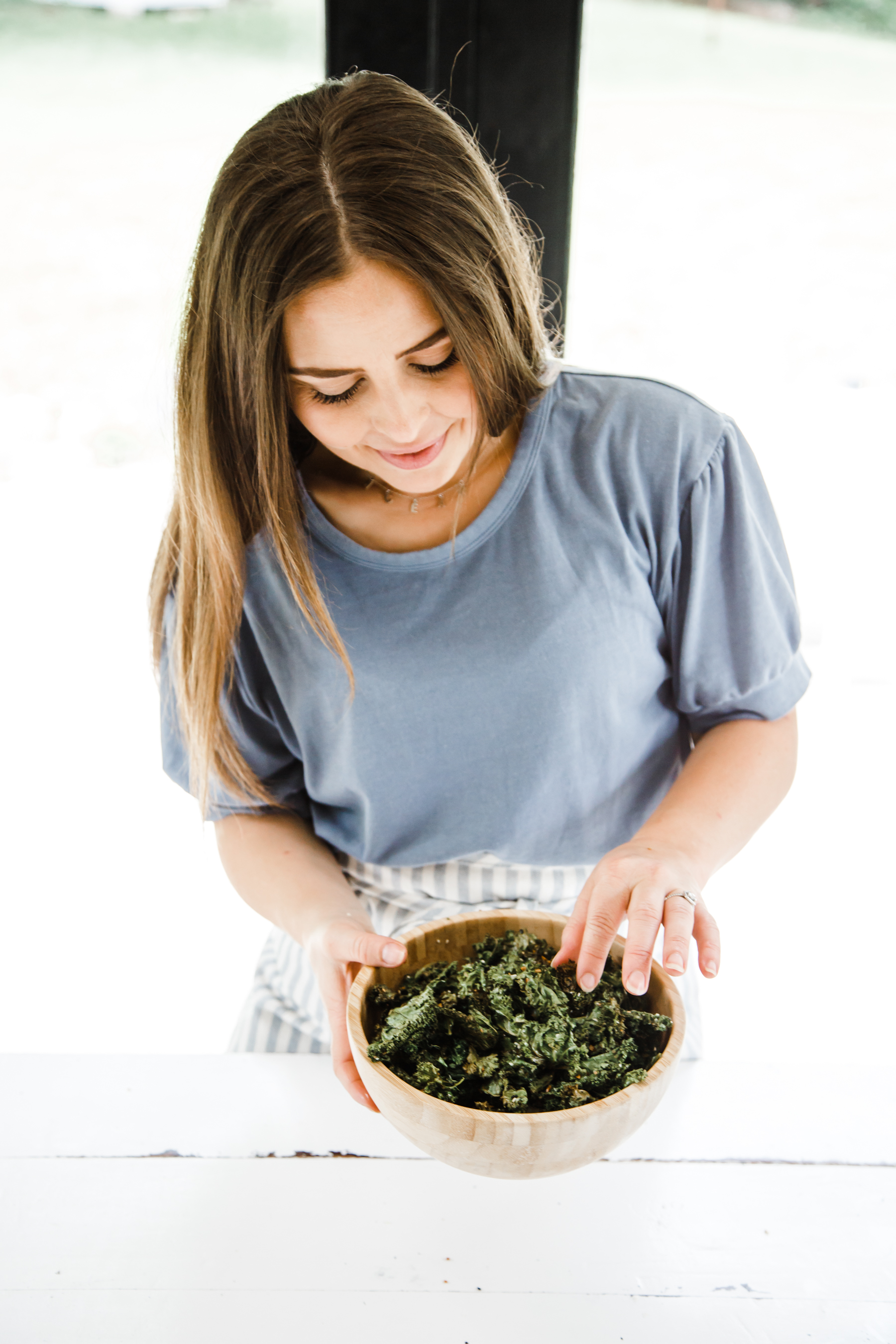 ❤ Style Collection Jewelry For Young Ladies ❤