6 ways to style a t-shirt dress.
Turn on your JavaScript to view content
Hey guys!  I've got a fun little style session for you today!  I haven't done one of these in awhile and I am so excited about today's because I am going to show you 6 ways to style this awesome little t-shirt dress!  The quality on this t-shirt dress is so good, and it's super flattering, comfortable and versatile.  It's the perfect casual summer dress item and a must have for a summer capsule. And the best part is, it's under $10!  Yes, under TEN DOLLARS!  Given how many ways
Here are 6 ways to style it this summer!
#1: With a belt bag and flipflops.
 dress. similar belt bag. flip-flops.
This look is great for running around town with kids on a hot day.  You aren't adding any extra layers so you'll stay cool, it's very casual and best of all, you can keep your hands free!
#2: With leopard print.
You know I love a good pop of leopard and this dress works so well with a pair of leopard sandals and a leopard bag.
#3: With sneakers and a baseball cap.
 dress. converse. sweatshirt. similar hat.
You know I had to add a little sporty look in here.  This dress just begs to be paired with sneakers and it looks so cute with converse.  I tied a sweatshirt around my waist just for fun and then finished off with a baseball cap.
#4: With a denim jacket and straw hat.
 dress. denim jacket. (comes in petite too) Shoes. Hat.
This is one of my all time favorite outfit combinations, a dress with a denim jacket and a straw hat.  I added these fun Rockport wedges as well.  They are a new addition to my summer shoe capsule, and I love them for dressing up a casual outfit a bit.  They are super comfortable and easy to walk in.
#5: With a military jacket.
 dress. similar jacket. sandals. similar belt bag.
You know I'll wear this jacket with just about everything and I love the way it adds a fun utility vibe to this little dress.  I pair it with these amazing Born sandals that I just added to my summer capsule this summer.  You guys know I was a huge fan of my born sandals from 2 years ago.  They were literally the only pair of shoes I wore in Europe on the entire trip.  I wore them non-stop again last summer and they were just as good as the first.  I wore them right out, so I was happy to find another great pair this summer.  I love the straps and the color and they are so comfortable.
#6: With a bandana: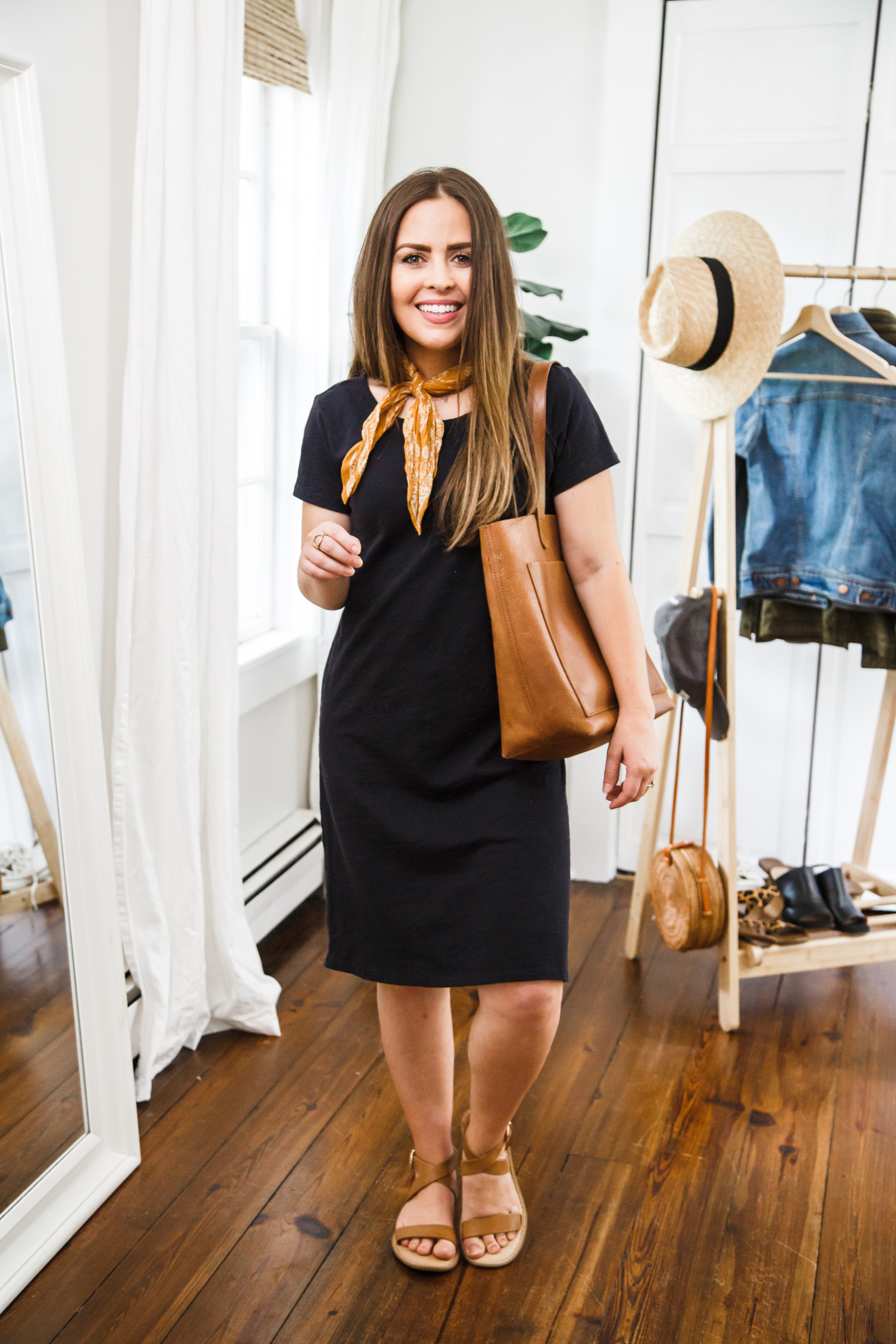 I love wearing bandanas in the summer time, because they're a quick and easy way to elevate an outfit without adding any additional layering.  Plus they're just classic and fun.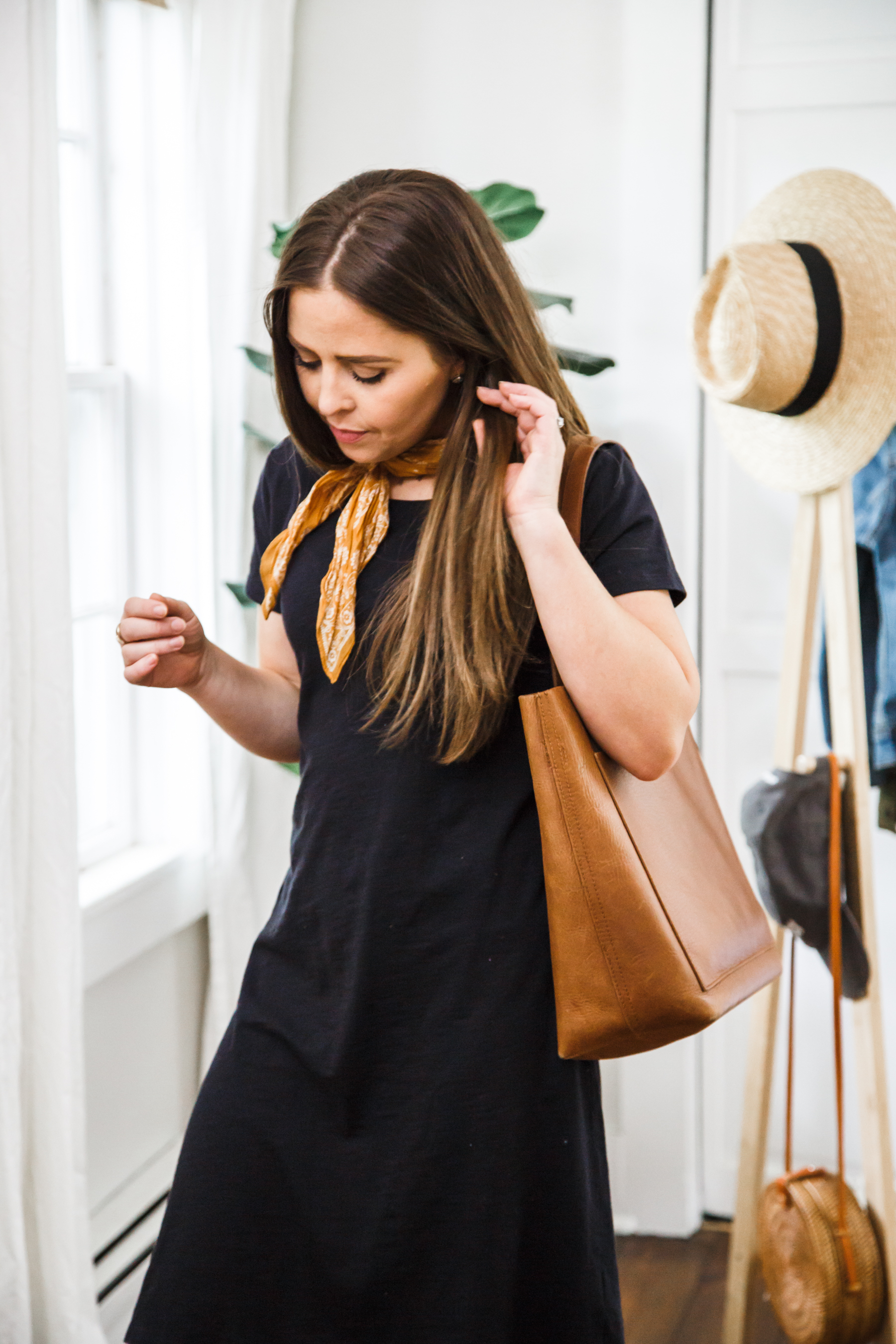 Turn on your JavaScript to view content
There you go!  What are some other ways you would style this little dress?
See past style sessions here:
see them all here.
❤ Style Collection Jewelry For Young Ladies ❤